2017 Bicycle Friendly University Awards Announced
Each year, the League of American Bicyclists announces new and renewing Bicycle Friendly Universities (BFUs). According to the League's website, there are now 182 BFUs in the US.
Achieving a high level of designation requires a comprehensive approach, including developing on-campus bikeways and implementing a diverse set of education, encouragement, engagement, and enforcement programs that make biking more accessible to all types of commuters. Alta commends this year's awardees for their continued dedication to creating campuses that encourage active and healthy living.
Biking and walking are great ways to get around a campus because campuses are generally quite compact and parking is often either limited, expensive, or not available.  Alta has worked with a number of institutions to evaluate biking and walking around campus.
Alta's campus planning expertise helps campuses reduce their traffic footprint on the surrounding area, support bicycling on campus as a sustainable and healthy alternative, navigate the world of bikeshare, and design orderly and efficient bike parking. Efforts to encourage bicycle riding on and to campus may also begin with education and outreach on safe bike riding practices, bicycle or transit commuter rewards programs, or other health and fitness initiatives.
---
Holistic Campus Mobility Solutions
Alta has the distinctive benefit of understanding the transportation system as a whole and particularly the critical role active transportation plays within it. This circulation, while it can be a bit different in a campus environment, is fundamental to a flexible, well-balanced transportation network that is functional for all modes, including transit, motorists, and people walking and biking.
---
Improving First/Last Mile Connections
It may not always be feasible to expect that all of your students or employees can bike or walk to your campus—distances may be too great and some major barriers are difficult to overcome, even with all of the bridges and tunnels money can buy. It is important to remember that we have at our disposal the whole transportation system to work with. In some cases, a hybrid of transit and biking and walking is the best solution. Sometimes, making it easier for students or employees to bike to their local train or bus station may be the answer to having fewer cars on your campus.
---
Alta's campus planning capabilities have expanded beyond bicycle planning for university campuses.
We are now working with corporate campuses, military bases, and suburban office parks to provide sustainable mobility solutions.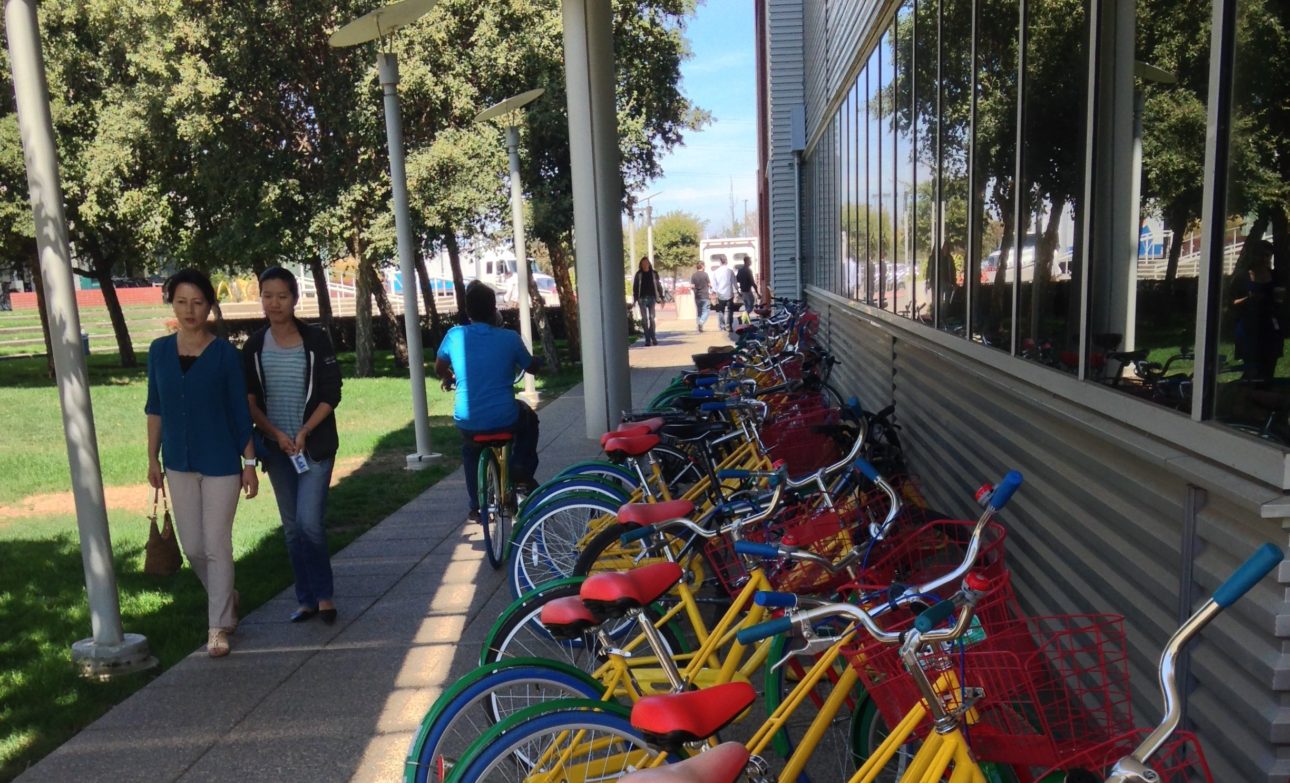 ---
We can help you work towards solving connectivity, parking, traffic congestion and safety concerns on your campus.
Contact us today to learn more about our campus planning services.