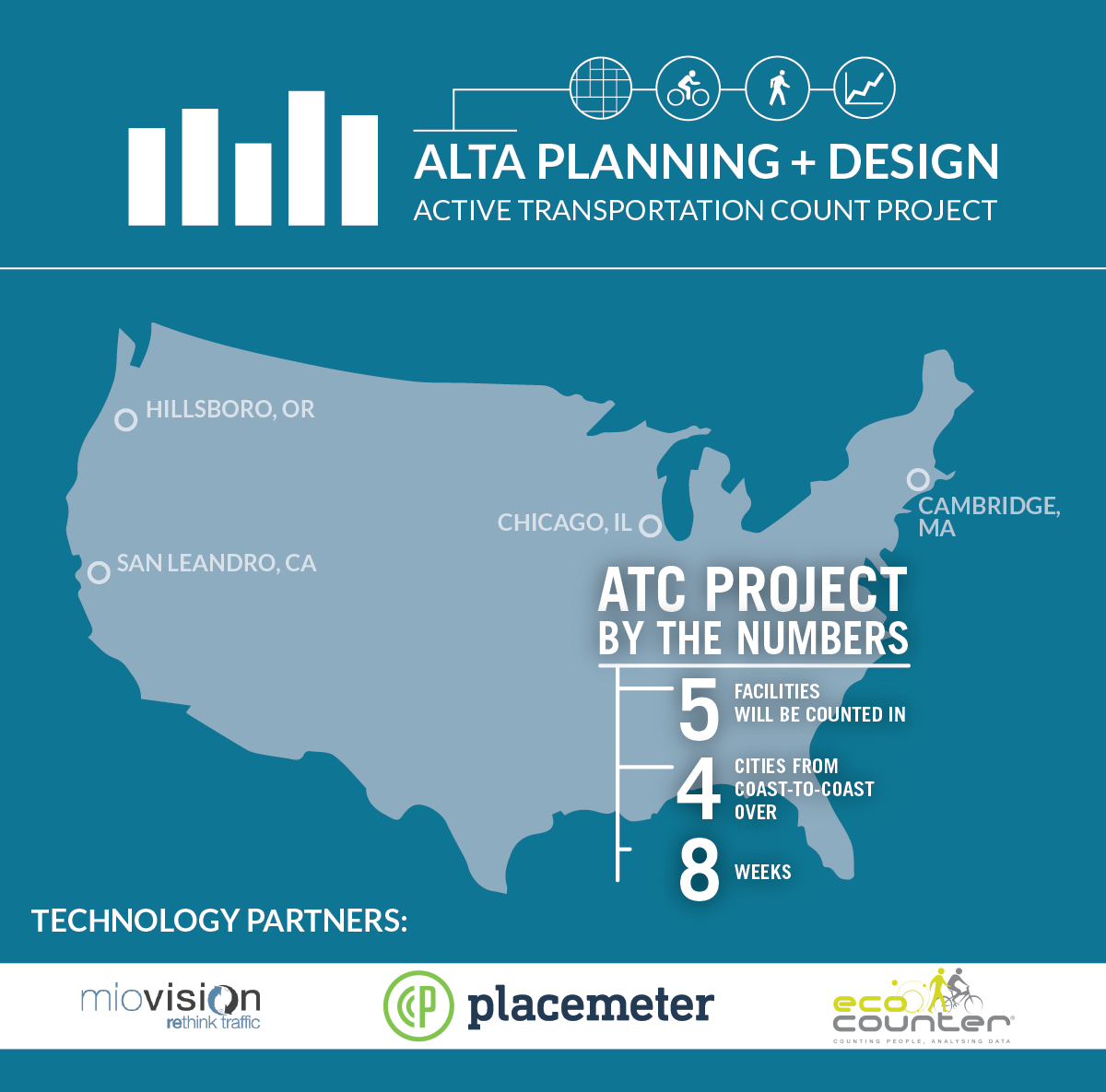 Why collect better bicycle and pedestrian data? Historically, collecting active transportation data has been both time and resource intensive, and counts have been limited to manual observation for no more than a few hours per year. More robust and reliable data on non-motorized travel helps determine where investments in walking and biking infrastructure are most needed, it makes it possible to assess changes over time, draw conclusions about the impact of new facilities, and improve the design of future facilities. It also helps to quantify the benefits of walking and biking, which ultimately makes active transportation projects more competitive for funding.
As part of our Active Transportation Count Project, Alta Planning + Design has partnered with manufacturers of  bicycle and pedestrian count technologies to help city decision makers determine new ways to understand bicycling and walking count data. Alta is currently testing four automated counting devices and will collect bicycle and walking data from four cities across the country:
Chicago, IL: October 24-31 – Contact Kristen O'Toole
Cambridge, MA: November 7-22 – Contact Charles Creagh
Hillsboro, OR: December 5-19 – Contact Mike Sellinger
San Leandro, CA: January 7-29, 2017- Contact Kyle James at [email protected]
Contact us if you are interested in seeing the counters in action, or if you would like more information on how to bring these new technologies to your community!