Join Alta Vice President Joe Gilpin and Senior Designer Matt Pinder for our next Alta Innovation Series presentation on "Corner Design for All Users." Mark your calendars for September 17 and register here.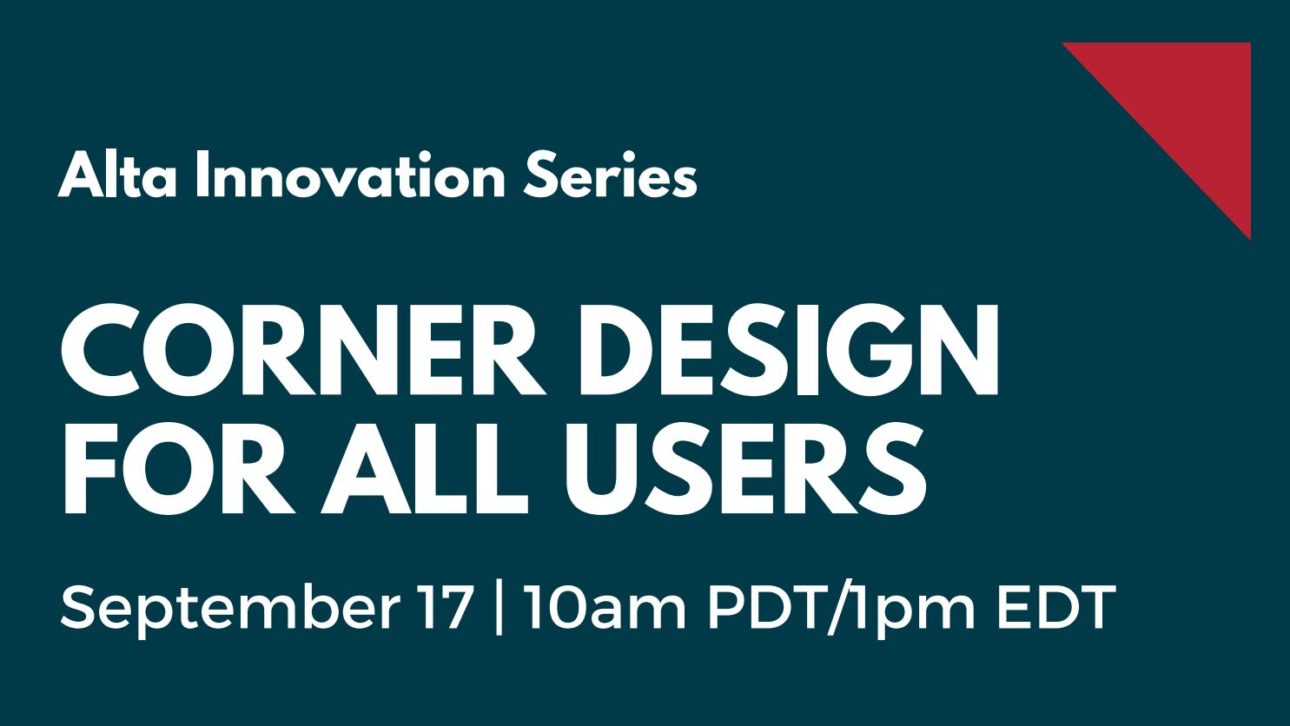 Cities have been working independently on solutions to make intersections more compact and to better balance design decisions that pit the safety of vulnerable road users against accommodating large design vehicles. Join Alta to review a new white paper that looks at the engineering basis for more compact intersections, reviews how cities have been approaching accommodating large design vehicles with mountable aprons, and provides key lessons learned that can be applied on future projects.
Presenters:
Joe is a national expert in bikeway design and one of Alta's most experienced bikeway designers. He has led several of Alta's signature engineering design projects, provided design guidelines for pedestrian and bicycle facilities, and prioritized projects with funding strategies. Joe has contributed to the advancement of street design through his involvement in several NACTO and FHWA design guidance publications and provides technical trainings on a variety of pedestrian and bicycle facility design subjects through a number of partner organizations. Joe's expertise contributes to Alta's best practices across the US and Canada.
Matt is a transportation designer with a Masters in Civil Engineering and a career focused on the social science of mobility. Inspired by the experience of living and studying in the Netherlands in 2017, Matt joined Alta to contribute to the design advancement of human-oriented streets. As an employee of Alta, Matt has prepared concept designs of over 20 protected intersections and the detailed design of a number of projects to be constructed in the near future. He was also a key contributor in the development of bikeway design guidance for the province of Ontario. Matt's passion is active transportation connectivity to transit.