More than five thousand landscape architects will be descending on the Windy City this November 6-9 for the American Society of Landscape Architects (ASLA) Annual Meeting and Expo in Chicago. The event, held at McCormick Place, will include more than 130 education sessions, field sessions, and workshops.
Chicago boasts many new additions to public space, such as the redevelopment of Northerly Island, Maggie Daley Park, and the "606" Bloomingdale Trail. In July, a section of Chicago's new Riverwalk was unveiled that created a walkway beneath the iconic movable bridges of the Chicago River. The final design of the Chicago Riverwalk will feature a 1/4-mile jogging, pedestrian and bike trail from Lake Michigan to around the Lake Street Bridge, with ADA access at LaSalle.
Alta will be moderating a discussion on designing and implementing Complete Streets, leading a Q&A session about the Sustainable Sites Initiative (SITES) rating system, and honoring Principal Steve Durrant as a new member of the ASLA Council of Fellows.
The theme of this year's Annual Meeting and Expo is perspectives, highlighting the multiple perspectives required to solve today's complex planning and environmental design problems. Alta brings its own unique perspective to this year's meeting, sharing our knowledge of creating active, healthy communities within the Landscape Architecture field.

Alta's roots have always been in bicycle and pedestrian planning, but our practice has greatly expanded into Complete Streets, parks, trails, greenways, and wayfinding, with a focus on creating ecologically vibrant systems that function naturally within the built environment.
Alta's Landscape Architecture team works to understand a place's character and personality in order to effectively incorporate it into our designs. Our expertise results in a fully integrated approach to creating dynamic, people-focused communities. We implement best management practices, green infrastructure, and long-lasting materials in every solution.
Implementation that reflects the intent of the design
Engage public input processes to guide design options
Experience working with communities of all sizes, from rural to urban
Experience with NACTO, CNU/ITE, AASHTO, MUTCD, and ADA standards and guidelines
15 LEED accredited professionals on staff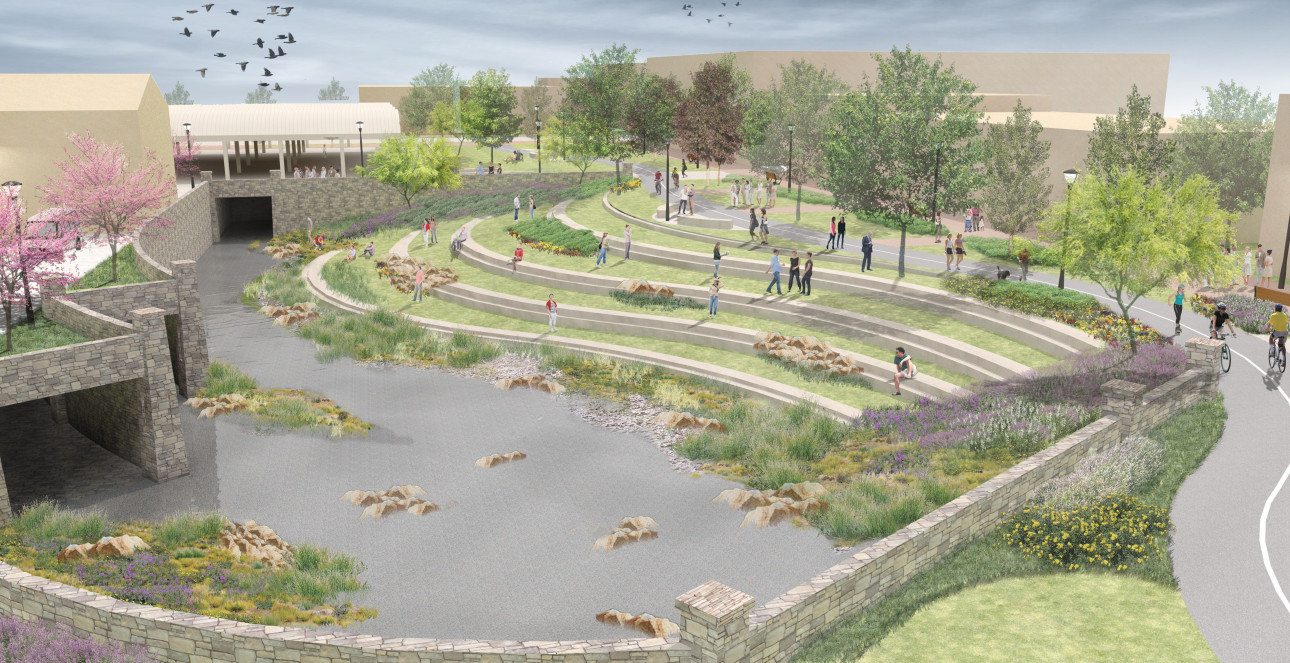 As part of the Springdale Downtown Revitalization Plan, Alta created a conceptual design of Shiloh Square so that stakeholders and community members could easily get a sense of the look and feel of proposed improvements.
In Memphis, TN, the Hampline Park-to-Park Connector project is an on-street bicycle connection with pedestrian and streetscape elements that connects a regional trail with a community park, maintaining the feel of a trail while closing one of the key gaps in the Memphis bikeway network. Since the revitalization, more than 30 new businesses opened in the corridor, resulting in more than $20 million in reinvestment. The Alta team developed the vision and concept plan, assisted in securing funding, and developed the engineering construction documents for all three phases of the project implementation.

Coachella Valley's CV Link presents a bold new approach to mobility. Alta completed conceptual design focused on a theme of contrast, while emphasizing the valley as a national leader in innovative technologies.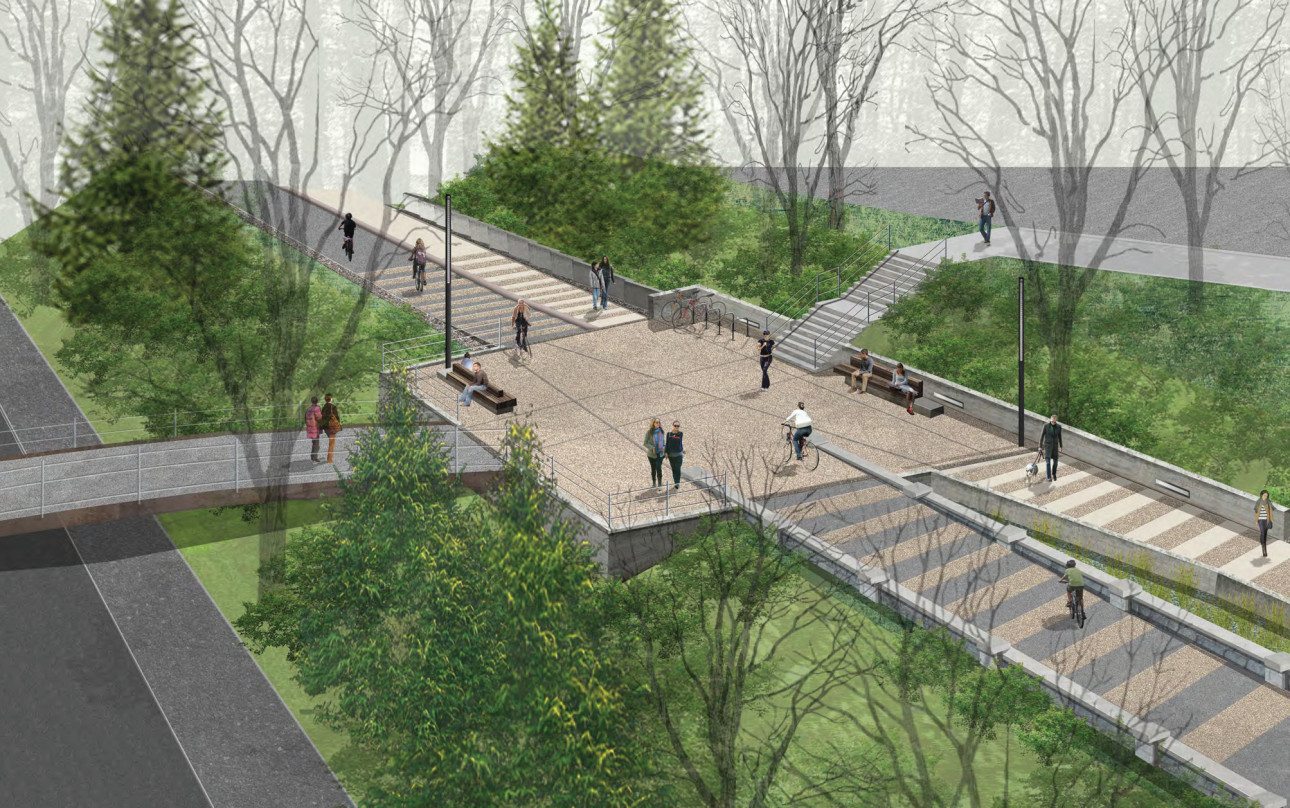 The 27-mile Burke-Gilman Trail in Seattle is one of the oldest urban rail-to-trail projects in the country, as well as the most used bicycle facility in the Seattle region. Place Studio and Alta created design development documents for the 1.75-mile-long corridor and construction documents for a 1,500 foot first phase funded by a recent regional grant. TIGER funding is being sought for future phases.

National Leaders and Honorary Members Reception
Thursday, November 5, 6–8 p.m
Mayor Knox White of Greenville, South Carolina, will be inducted as an honorary member of ASLA. Tom and Hunter Beckham will be at the dinner to celebrate Mayor Knox's induction.
"Mayor White understands buildings don't make a city, it's the people and the experience between the buildings that make a great place. His understanding and commitment to the public realm is what makes him a successful leader and innovator for the City of Greenville."

Tom will moderate this discussion on environments that encourage social interaction and engage minds, highlighting urban plazas, community centers, and playgrounds that encourage life-long play.

Hunter and Tom will attend this reception celebrating the launch of SITES. Co-founded by ASLA under Hunter's leadership, SITES is a program that provides tools for planners, landscape architects, developers, and others to assist in creating sustainable landscapes. The celebration will also be attended by SITES partners from the US Green Building Council, the Lady Bird Johnson Wildflower Center at the University of Texas, Austin, and the US Botanic Garden.

Tom will moderate and Alta Principal G. Wade Walker will present on this panel about designing and implementing Complete Streets.

Hunter is a panelist for this Q&A session, where he will answer questions about the SITES rating system and contribute his expertise on SITES projects.

An evening honoring the newest members of the ASLA Council of Fellows, including recent inductee Alta Principal Steve Durrant.

Tom will present about the ASLA Method, a comprehensive approach to implementing green, complete, and smart streets.
The President's Dinner
Monday, November 9, 7–10 p.m.
Current and past presidents and executive committee members, including Tom and Hunter, will attend this event to pay tribute to the recipients of ASLA's highest honors.