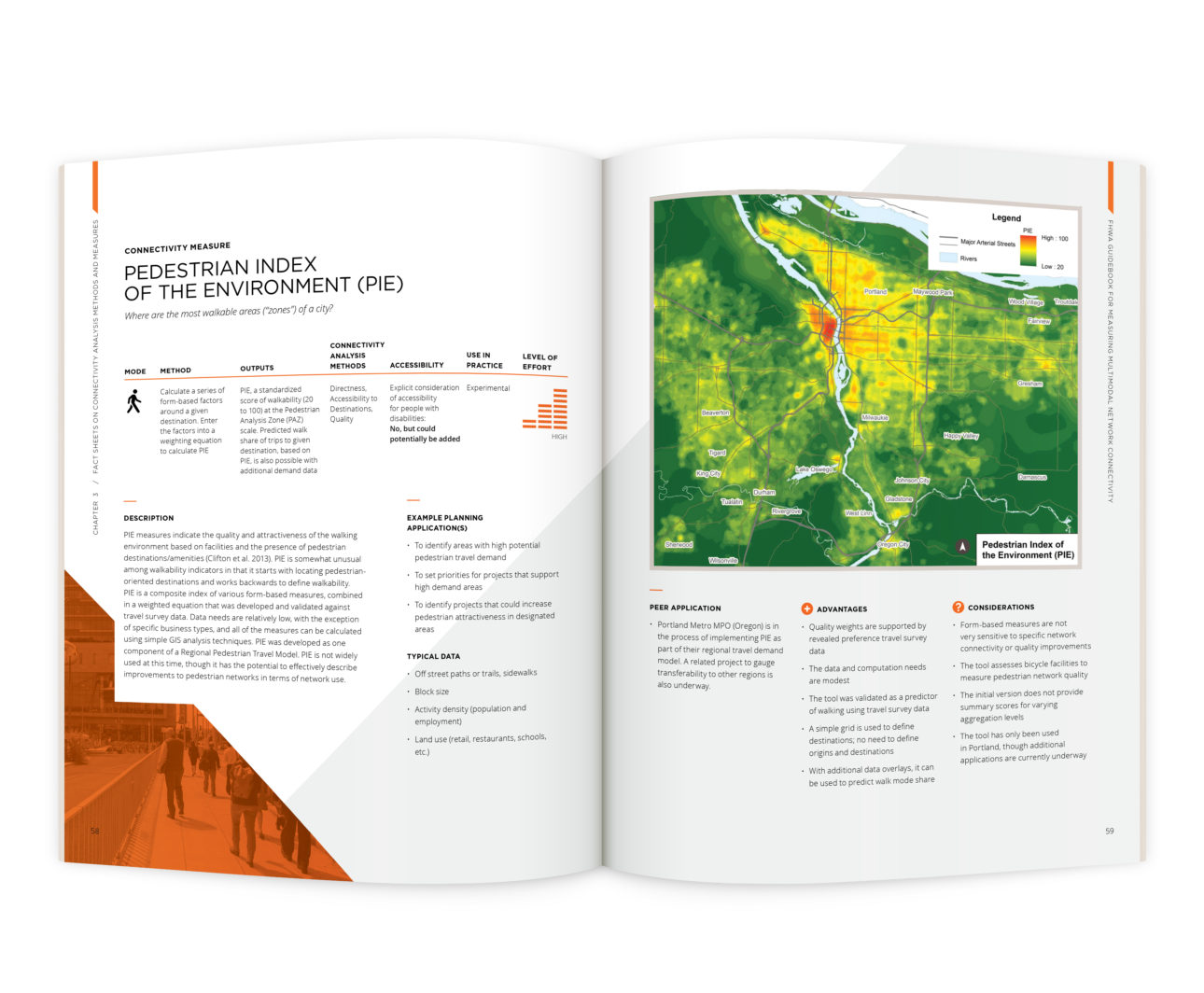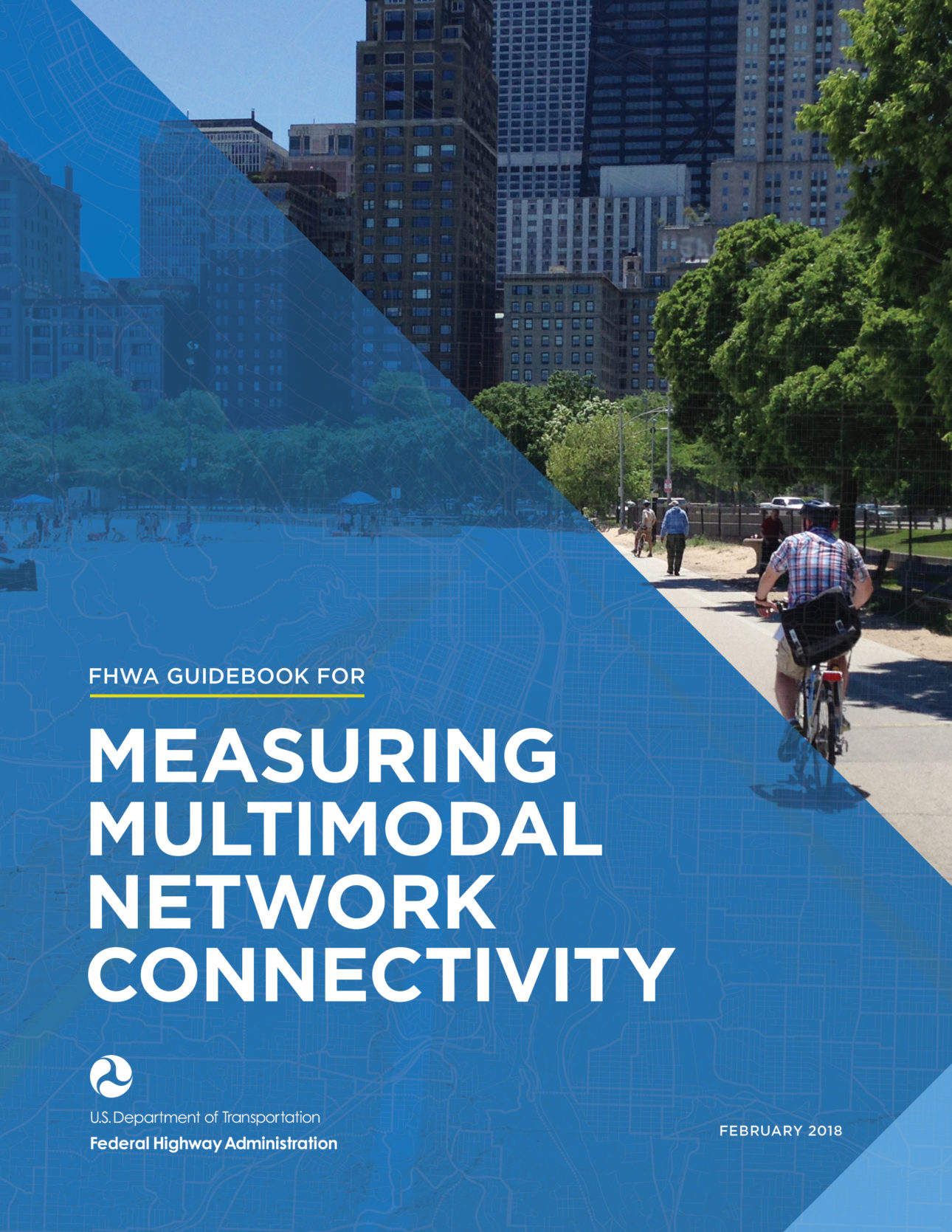 At the National Bike Summit, U. S. Secretary of Transportation Elaine Chao announced the publication of the Federal Highway Administration's new resource on Measuring Multimodal Network Connectivity. The guidebook focuses on pedestrian and bicycle network connectivity and provides information on incorporating connectivity measures into state, metropolitan, and local transportation planning processes. Alta, in partnership with ICF and Portland State University, contributed to the guide. Alta contributed to the technical analysis, methodologies, and three of the case studies for the guide, synthesizing and presenting the full range of options available for measuring network connectivity and tracking change over time.
The guide outlines five core components of pedestrian and bicycle network connectivity, including network completeness, network density, route directness, access to destinations, and network quality. The guide provides a step-by-step framework for selecting and applying connectivity measures to help make decisions that are grounded in a comprehensive vision, supported by clearly defined goals and measurable objectives. It includes references and illustrations of current practices, including materials from five case studies conducted as part of the research process.
The guide empowers all who are involved in transportation decision-making. By using multimodal measurements to inform the iterative, comprehensive process of planning and implementation, transportation agencies can more successfully create and improve mobility options and systems. Connectivity measures can lead to filling gaps and addressing barriers in the transportation network, to increase safety for all users and improve access to jobs, schools, economic centers, and other destinations.