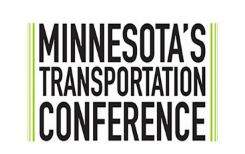 Minnesota's Transportation Conference, the largest transportation event in the state, explores the latest transportation innovations and offers networking opportunities for transportation professionals. We hope to see you there!
Session Information
Collaboration in Bicycle and Pedestrian Planning
Wednesday, March 13 | 2:00 – 3:30pm
The Metropolitan Council and MnDOT Metro District have developed policy plans to coordinate bicycle infrastructure in planning efforts. These plans will work together to improve investment and project development decisions in a way that helps to ensure a secure future for bicycle transportation. This session will include Saint Paul's Pedestrian Plan to guide infrastructure decisions at uncontrolled intersections.
Title: Collaboration in Regional Bicycle Network Planning
Steve Elmer, Metropolitan Council
Mackenzie Turner Bargen, MnDOT
Title: Making Strides for Walking in Saint Paul
Nichole Morris, University of Minnesota
Fay Simer, City of Saint Paul
Moderator: Maria Wardoku, Alta Planning + Design