We are excited that NACTO Designing Cities 2018 will be hosted in Los Angeles this October, and Alta's LA office is looking forward to greeting participants at our exhibit booth and the featured events below!
---
Kick off the conference by learning from national leader and Alta Principal Joe Gilpin (contributor to the original NACTO Urban Bikeway Design Guide) in a special training session about bike-friendly traffic signals and cutting-edge applications in cities across North America.
Traffic Signals 301: Bicycle Signal Tools & Techniques Workshop
Monday, October 1 | 8:30 A.M.
Creating bicycling networks for all ages and abilities requires not only giving people safe spaces to ride, but also prioritization in time. Using traffic signals to manage both speed and separation is a crucial field of practice in bringing a city's bike network to life. This intensive workshop will teach you how to wield the full toolbox of bike-friendly signals, including:
Bicycle Signal Faces, including application & regulation, near-side bike signals, and actuation & detection
Phasing & Timing Tools, including leading intervals, split phases, and scrambles
Contextual applications for combining signal treatments with geometric design, covering crossings ranging from protected intersections to bicycle boulevards
Municipal and state planning and engineering staff, consultants, advocates, and anyone seeking to expand their design toolbox and vocabulary for better bike-friendly traffic signals and on-street bikeways are encouraged to attend.
---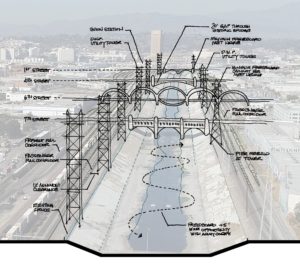 Then join Alta's Emily Duchon, ASLA and Deven Young, PLA who are taking part in leading this WalkShop sponsored by LA Metro. Alta is collaborating with Jacobs on the design to close an eight-mile-long riverwalk gap, creating a 32-mile-long continuous bike path that enables recreational and transportation use of the river. The project will not just knit together the path – it will connect all of the communities in between, including Union Station – Los Angeles' regional transit hub.
Follow the River: Elysian Valley to Downtown WalkShop
Tuesday, October 2 | 9:00 A.M. and Wednesday, October 3 | 9:00 A.M.