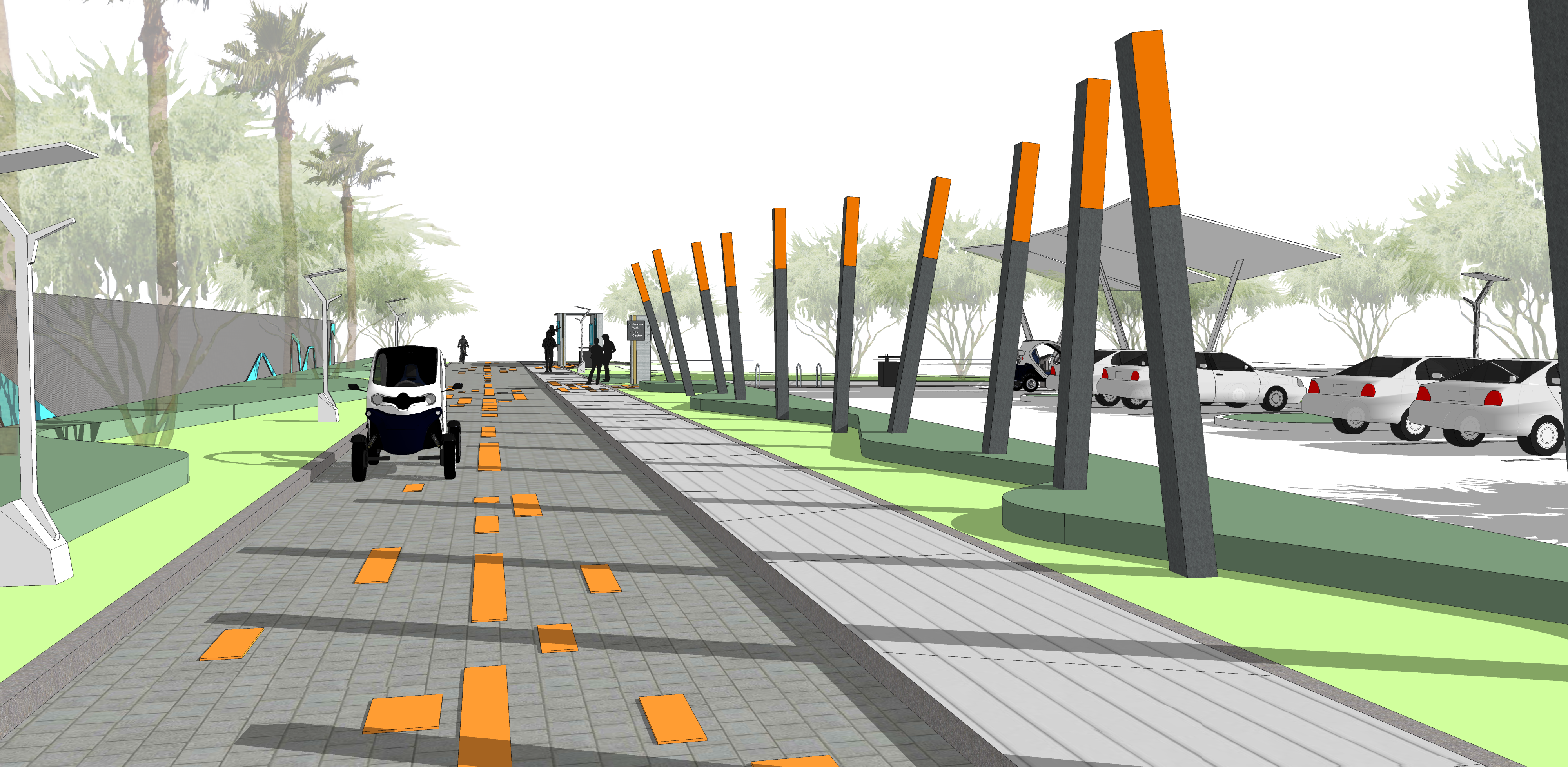 The future of autonomous vehicles (AVs) could come in many forms that have dramatically different components and different impacts: Private ownership (PAVs), shared ownership (SAVs), transit complementary (TCAVs) such as AV shuttles.
Although it is tempting to take a "wait and see" approach, the technology is spreading rapidly for two reasons:
Autonomous technology is moving beyond close-course testing to actual demonstration projects on public roads
The race among transportation companies to establish market share is accelerating the pace of testing and pilot programs for autonomous cars, shuttles, and buses
Given uncertainties in the marketplace, our criteria for implementing autonomous vehicles include the following:
✅ improve bicycle/pedestrian safety
✅ equitably improve mobility options
✅ reduce natural resource consumption
✅ reduce traffic congestion, air pollution
✅ improve active living through increased density in cities
✅ have a positive impact on local governments
✅ an incremental approach to investments
---
Discussing New Mobility at New Partners for Smart Growth
Alta's New Mobility Advisor Lisa Nisenson will be discussing more on systems where active transportation, transit, and technology work together to further expand access, opportunity and mobility options at the 2018 New Partners for Smart Growth Conference:
New Era of Shared, Self-Driving Transportation: Trends and Implications for Traditional Transit
Rapid technological change and exponential growth of smartphone-enabled platforms have arguably transformed the transportation sector more in the last five years than in the subsequent century since the invention of the Model T. Our experts will provide a rapid-fire showcase of emerging trends, including autonomous shuttles and the new autonomous parking paradigm, bikeshare and carshare, and the role of transit in the shifting transportation landscape.
Moderator: Lisa Nisenson, New Mobility Group, Alta Planning + Design
Charles Brown, Senior Researcher, Alan M.Voorhees Transportation Center, Rutgers University
Jeff Tumlin, Director of Strategy, Nelson\Nygaard
Justin Erlich, Head of Policy, Uber Elevate and Autonomous Vehicles, Uber
---
Local governments and regional transportation agencies are in an uncomfortable position of having to develop policy and implement new technology at the same time. This requires a new kind of practical resource that helps communities get up to speed on transportation technology, set priorities, and determine ways to harness benefits while reducing risks. To initiate action, local government officials often adopt formal resolutions. To help communities take practical steps now, Alta released a new resource to help communities take the first steps in preparing for changes in transportation technology. Also, take a look at Congress for New Urbanism's "Ten steps toward autonomous urbanism," a playbook for municipal leaders and citizens on the road to smart city technology.
Want to learn more about our New Mobility services or share your mobility planning needs? Contact us.