The Pro Walk/Pro Bike/Pro Place conference connects walking, biking and placemaking professionals, with the belief that greater access to walking and bicycling will create healthier individuals, cohesive neighborhoods, and vibrant communities. The conference is coming to Vancouver, BC, this year on September 12-15 and is expected to draw 1,000 city planners, transportation engineers, public health professionals, elected officials, community leaders, and professional walking and bicycling advocates.
At this year's Pro Walk/Pro Bike/Pro Place conference, Alta will be celebrating our 20th anniversary of creating healthy, safe, vibrant, and active communities. The 20th anniversary of Alta founding is an occasion to celebrate—not just for the accomplishments of this innovative company, but for the flourishing movement that has sprang up to improve walking and biking across America. This progress is the result of the commitment and dedication of the public, our clients, and our elected officials, and a reflection of the creativity and hard work of our staff.
We invite you to stop by our exhibition booth at the conference, and find us at the following presentations: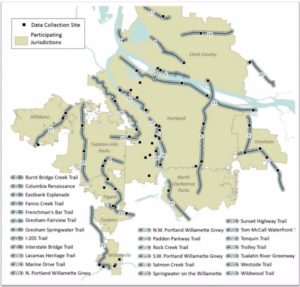 Monday 9/12 4:00 PM: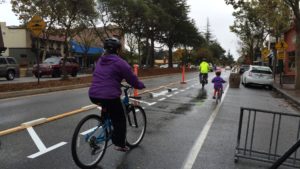 Tuesday 9/13 11:00 AM: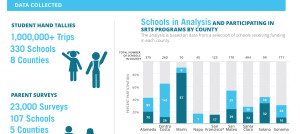 Tuesday 9/13 11:00 AM: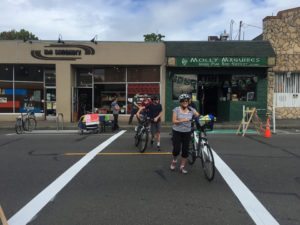 Tuesday 9/13 1:45 PM: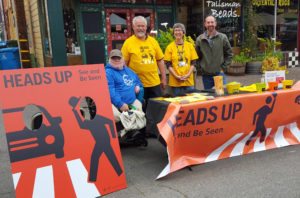 Tuesday 9/13 2:30 PM: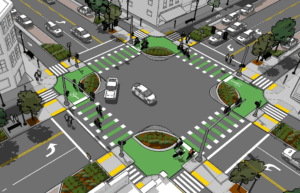 Tuesday 9/13 3:15 PM: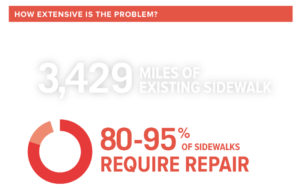 Tuesday 9/13 3:15 PM: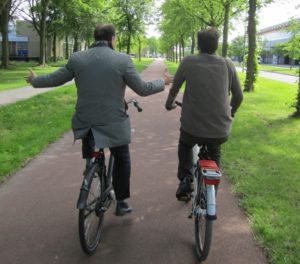 Thursday 9/15 9:00 AM: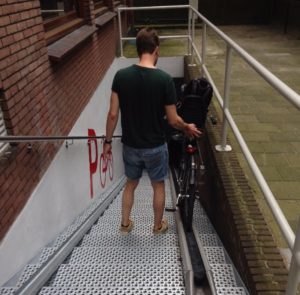 Thursday 9/15 10:15 AM:
Stairs often serve as direct pedestrian connections to bridges, underpasses, and through streets in steeper geographies. However, for pedestrians walking with a bicycle, stairs can be a complete barrier, forcing long detours or lifting and carrying a heavy bicycle. There are several instances when a cyclist is walking a bicycle and would use a stairway, such as accessing a transit stop, using a pedestrian bridge, walking with a friend who doesn't have a bike, or if the bicycle has a flat tire or other mishap. Recently, channels have been installed on stairways to facilitate rolling a bicycle wheel up or down. However, steep stair pitch, limited stair width, poor landing transitions, and handrails have thwarted the practical use of these wheeling channels, despite good design intentions. Moreover, some of these wheeling channel installations pose a tripping hazard for other pedestrians. This pecha kucha will present design details and international examples for best practices to properly design a staircase and wheeling channel such that bicyclists can easily roll their bikes up and down a staircase while still maintaining accessibility for other pedestrians.
---

Thursday 9/15 10:15 AM:
Over the past several decades, the population of Medellin has surged as people throughout the country fled civil war and drug trafficking. During much of that time, urban planning efforts did not address the needs of the rapidly growing neighbourhoods that encroach on the steep slopes that ring the urban core of the city. The result is that vast swaths of the city are unplanned districts with little in the way of civic infrastructure or services.
With the subsistence of violence, the city has begun implementing plans to improve the existence of residents in underserved neighborhoods. Ultimately, a network of greenways that will organize neighbourhoods, mark the expansion of the city, improve natural habitats and improve mobility and accessibility to underserved neighbourhoods throughout the city. Currently, several pieces of the network are in place and more segments are slated for construction in the coming years. In a world experiencing rapid urban development, greenway and open space planning is often an afterthought, much to the detriment to underserved neighborhoods. This Pecha Kucha will show how modest investments in well planned greenway networks in Medellin are beginning to have substantial improvements to the lives of underserved residents.