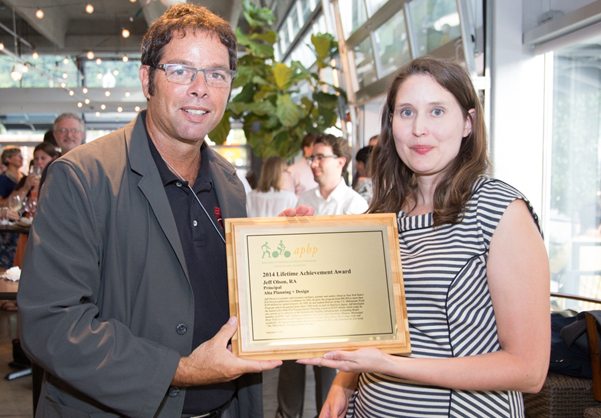 Jeff Olson, leader in the active transportation movement for more than 30 years, has been given this industry's top honor: the 2014 Association of Pedestrian and Bicycle Professionals (APBP) Lifetime Achievement Award. 
APBP Executive Director Kit Keller presented the award at the APBP Annual Meeting in Pittsburgh on September 9, 2014, held in conjunction with the international Pro Walk / Pro Bike / Pro Place conference. In his acceptance speech, Olson said: "We are lucky to do what we do, to spend every day working to make the world a better place – walking, bicycling and trails are local solutions to the global issues of our time."

Please join us in celebrating this great honor.