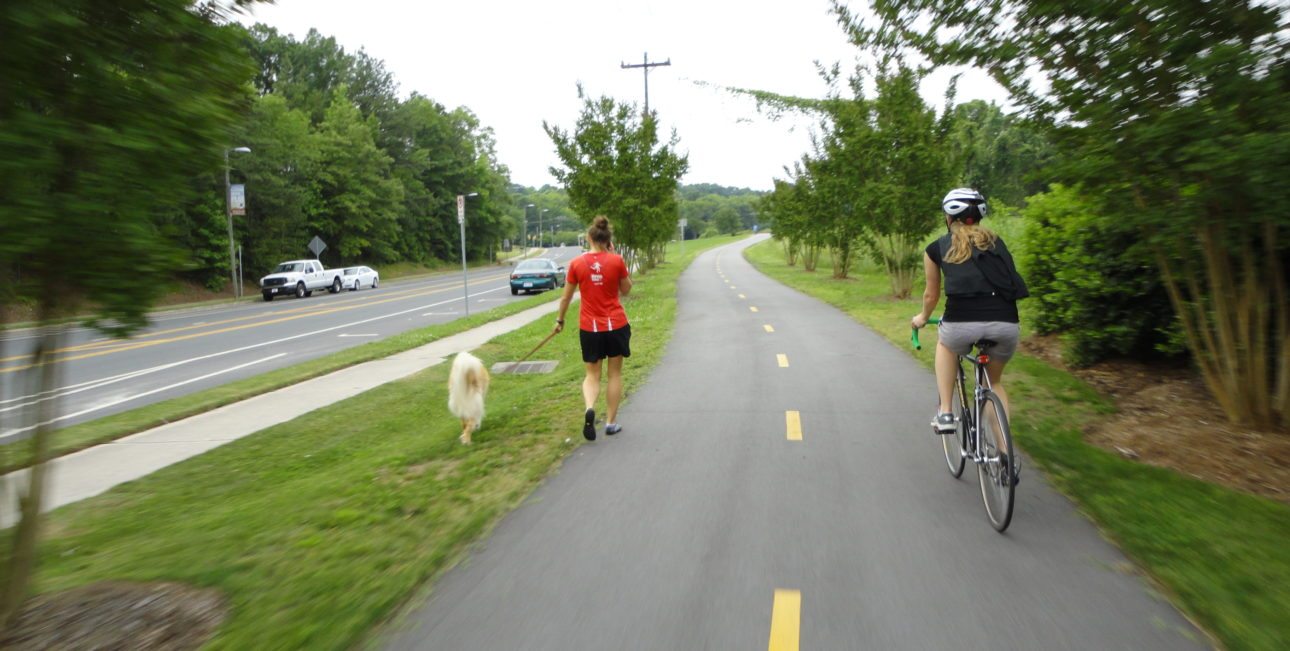 Sponsored by East Coast Greenways, the first Southeast Greenways & Trails Summit takes place in Durham, NC,  at the heart of the flourishing Triangle region.
Alta staff will be participating in and hosting a number of sessions and events, including:
Welcome and Keynote – Greenways: Past, Present, and Future
Chuck Flink, FASLA, PLA, Senior Advisor, Alta Planning + Design
Chuck Flink is widely regarded as one of America's leading greenway planners, having completed comprehensive greenway, trail, and open space plans for more than 250 communities in 36 states and 9 countries. Notable projects Flink has led include the Susquehanna River Greenway, Northwest Arkansas Razorback Regional Greenway, Miami River (FL) Greenway, Charleston County (SC) Greenbelt Plan, American Tobacco Trail (Durham-Raleigh, NC), and the Wolf River Greenway (Memphis, TN). Flink serves on the American Trails National Advisory Board and he chairs the East Coast Greenway Advisory Board.
---
Morning Sessions I:
Where Trails Meet the Road – Safety and Intersections – MassDOT's Shared Use Path Planning and Design Guide – Matt Hayes, Vice President, Alta Planning + Design and Michael Taylor, PE, LEED AP, Senior Engineering Associate, Alta Planning + Design
---
Afternoon Sessions I:
Measuring Return on Investment – Evaluating the Economic Contribution of Trail Users on North Carolina Shared-use Paths
Matt Hayes, Vice President, Alta Planning + Design
Going Big – The Empire State Trail: The Complete Story of the Funding, Planning, and Design of one of America's Longest Trail Systems
Jeff Olson, RLA, Principal, Alta Planning + Design
---
Afternoon Sessions II:
Florida's SUN Trails Program – Developing, Funding and Building a Statewide Florida Trail Program
Brian Ruscher, Planner, Alta Planning + Design
Trails that Transform – Trails that Transform: The Economic Impact of Bicycle Tourism along the Swamp Rabbit Trail
Blake Sanders, PLA, ASLA, Senior Design Associate, Alta Planning + Design
---
Happy Hour – sponsored by Alta Planning + Design – Bull McCabes, 4:45-6 pm Monday, October 2, 2017
Mobile Workshops – American Tobacco Trail Biking Tour
Jason Reyes, Senior Planning Associate, Alta Planning + Design