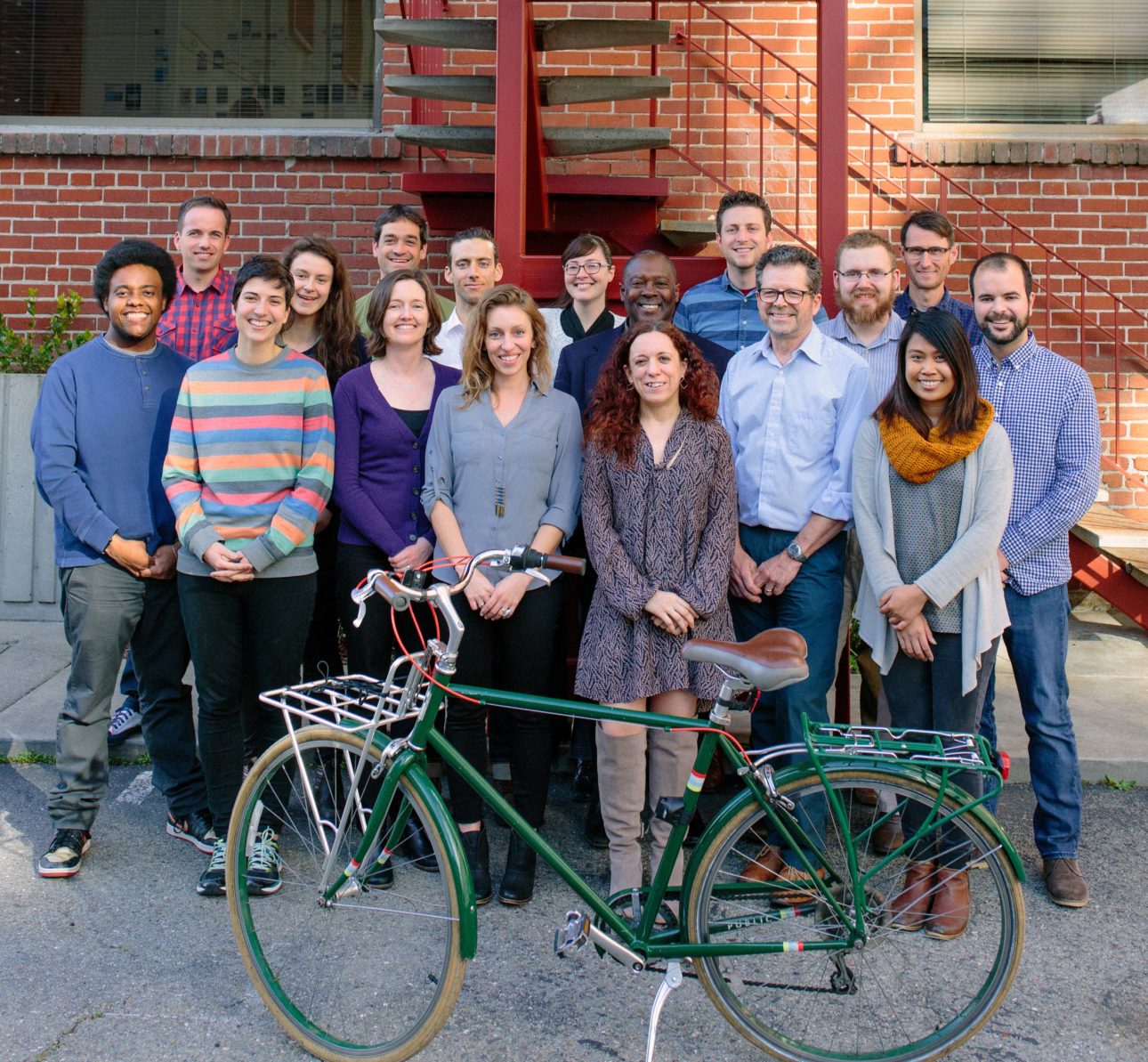 Alta Los Angeles and San Jose Offices Receive Bicycle Friendly Business Status
Today, the League of American Bicyclists recognized Alta Planning + Design's Los Angeles office with Gold Bicycle Friendly Business (BFB℠) designation and the San Jose Office with Silver Bicycle Friendly Business (BFB℠) designation. Alta's Los Angeles and San Jose offices joins a cutting-edge group of over 1,000 current Bicycle Friendly Businesses, and 10 other Alta offices to be recognized, that are transforming the American workplace.
"As we celebrate National Bike Month and the tenth year of the Bicycle Friendly Business program, the League of American Bicyclists is honored to recognize our latest new and renewing Bicycle Friendly Businesses. These companies and organizations are making their workplaces and their communities safer, happier, healthier, and more sustainable through bicycling," said Amelia Neptune, Director of the Bicycle Friendly America program. "We applaud these businesses, including Alta Planning + Design, for leading the charge in creating a more bicycle-friendly America for everyone."
Natalie Lozano, Vice President of Development in our Portland headquarters comments: "From coast to coast, Alta's 200 staff in 30 offices bring our mission to life, creating active communities through healthy transportation and recreation choices. Whether riding to meetings or biking our kids to school, each of us demonstrates our commitment to the health of our cities and the environment each and every day."
Alta encourages bicycling as an easy option for transportation, and provides amenities such as secure parking areas, repair stations, and showers, as well as incentives like an annual bike repair stipend, wellness benefit, and transit reimbursement, as well as our own Transportation Demand Management program, "Go Alta," to encourage even more staff to choose active modes of transportation.