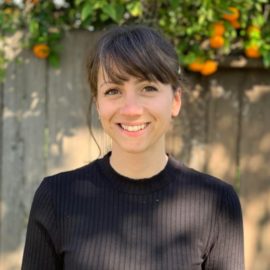 When I started biking daily while living in Brussels I realized that commuting shouldn't be a burden. It should be fun, inspiring, beautiful, and safe. I believe that creating healthy and active cities allows for that and gives people more opportunities to enjoy their community in everyday life.
Biography
Andre-Anne has a professional background in urban planning, and specialized experience in urban revitalization, healthy neighborhoods, citizen involvement and community outreach. She comes from Montreal, where she worked for a local NGO on active transportation projects, and she also brings experience from working in Brussels for two years.
Andre-Anne has a bachelor's degree in Urban Planning from the faculty of environmental design from the University of Montreal and a graduate degree in Management and Sustainable Development from HEC Montreal.