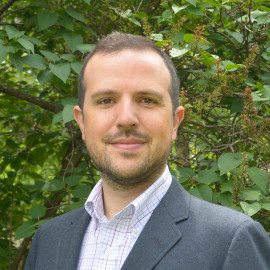 Colin Harris, PE, LEED AP
I ride bicycles, walk, and take public transportation to get to work, to go to the store, and to visit friends and family. I have an opportunity to use this experience in my role as a professional engineer at Alta to make it safer and more comfortable for people to walk and bike. I am eager to create more opportunities for people of all ages and abilities to enjoy the many benefits of active and shared transportation.
Biography
Colin is a civil engineer and leader of Alta's Minneapolis-St. Paul office. He is a graduate of Brown University with a BS in Civil Engineering. From high-level concepts to specific technical solutions, Colin has extensive experience developing safety improvements in a variety of contexts including school zones, urban arterials, and roadways in small towns. Colin brings deep technical knowledge of design best practice as a professional engineer, but has also worked to support innovation for bicycling and walking in the region as a local advocate. Colin lived and worked in Seattle and Bellingham, Washington before moving to Minneapolis in 2008.
In 2009, Colin co-founded the Minneapolis Bicycle Coalition (now Our Streets Minneapolis) and started the city's first Open Streets initiative. After many months of planning and organizing, the first Open Streets Minneapolis event took place in 2011. Colin continued to lead the initiative through 2014 and grew it to six routes per year. The initiative now has eight routes per year and is co-sponsored by the City of Minneapolis. Colin is also involved in multiple artistic endeavors. One of his projects, The Really Big Table, is a twenty-five foot long, foldable table with benches that can be transported by bicycle. Additionally, Colin is an active musician, playing traditional old-time music on fiddle and banjo.