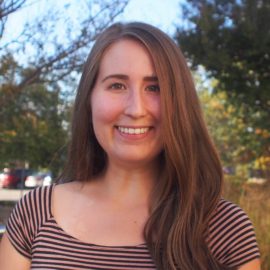 Diane Jlelaty, PE
Associate Engineer I

Based In

Atlanta
My work is centered on providing people with choices.

For decades, infrastructural investment has focused near-exclusively on expanding mobility for cars. The result has been a relative lack of mobility for all other modes. Every person, regardless of age, ability, income or preference, deserves access to safe and efficient choices to move through their communities. Expanding investment to include spaces for people to walk and bike means safer streets, resilient and equitable places, and increased mobility for all.
Biography
Diane is a Professional Engineer with experience both leading and executing active transportation design projects throughout the United States and Canada. By focusing on innovative, cost-effective and constructible designs, she is interested in developing safe and equitable transportation and recreation options for people to connect with each other and their communities.