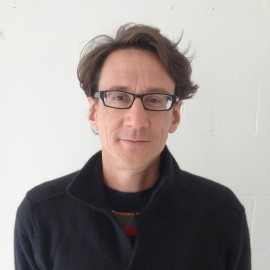 I had been talking about it for years; I had a rare window of time; and Ellen said, "go". So, I went. For 5 weeks, I rode my bike through the Netherlands, Denmark and Sweden. Using online resources and local knowledge picked up along the way, I planned and organized the trip with the goal of experiencing some of the best bicycle, pedestrian and public transportation facilities in the world. I rode my bike from urban centers to rural villages, transitioned from bike to public transportation, and navigated by using local wayfinding systems and maps. Along the way, I met with transportation planners and policy makers. I returned home with 5,000 photos and insight about transportation infrastructure planning from a European perspective. I am happy to be working for a company that values this type of experience and strives to plan and design great active transportation facilities.
Biography
Fred Young is a Landscape Architect with over 20 years of experience working on public projects that enhance the livability of communities. For the past two years he has been establishing a presence in SE Asia, opening offices in Kong Kong, Singapore, and Vietnam. Previously he managed the Seattle, Washington office while concurrently leading projects across the United States and Canada. He leads projects focusing on pedestrian and cycling master plans for cities, regions, and states, including:
Multi-modal corridor plans and designs
Access to transit studies
LRT studies
Bike share planning and implementation
Multi-use trails
Corridor master plans
Public art master plans, public art, and parks
He works collaboratively with artists, engineers, and planners to develop projects that maximize public benefit by creating places that are aesthetically pleasing and integral to the functional built environment. Fred regularly speaks publicly and leads trainings to help disseminate knowledge about active mobility and green, smart, safe, and sustainable transport systems.