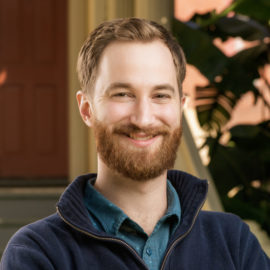 Biking, walking, and rolling are the most joyful ways to explore a community. Every day, I get to help create places worth loving by focusing on that human-scale experience.
Biography
George is an AICP and NCI certified planner with a broad background in community and transportation planning. George has worked extensively on bicycle and pedestrian networks, charrette facilitation, and planning document development. His experience as a former history teacher also has shaped his passion and insight into participatory engagement activity design and dynamic presentation leadership.
George holds an Executive Master of Urban Planning from the University of Southern California and a Bachelor of Urban and Environmental Planning from the University of Virginia.