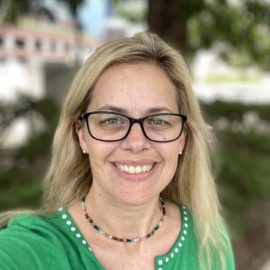 Katie Schanely, CPSM, LEED AP
As a marketing manager at Alta, I feel fortunate to give back to the community, work to make our environment a healthier place, and to help build active areas that my children and future generations can enjoy.
Biography
Katie is an experienced, detail-oriented, Senior Marketing Manager with a demonstrated history of leading corporate visibility via successful, concentrated marketing. For over 10 years before joining Alta, Katie managed the Proposal department for an AEC firm in the DC Metropolitan Area. Outside of work, Katie has a passion for art. She claims she cannot draw a straight line with a ruler, but revels in the quiet concentration making mosaic wall art and small tables. Katie earned her Business Administration degree with a concentration in Marketing from Elon University.