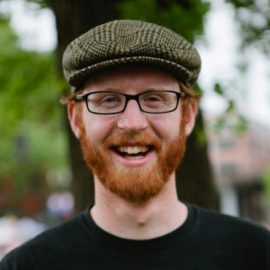 As a kid, I loved to observe the movement of people and vehicles. However, I did not focus on active transportation until many years later. I earned an engineering degree, began work at a transportation engineering firm, strived to live more sustainably - and clearly saw the extent to which standard roadway designs contribute to climate change.

When I sought out a fresh start in Portland, a friend helped show me around by bike. At that moment, my figurative path forward came into full view. During my daily travels, I observed how cycling and walking for transportation are some of the best ways that we can improve life in our cities and throughout the world. I recognized that I could utilize my engineering skills in a meaningful way and am thrilled to be with Alta doing just that!
Biography
Kirk became a licensed Civil Engineer in the State of Oregon in 2016 and joined Alta in 2017 to align his passion for active transportation with his transportation engineering design skills. His work experience consists of on-street bikeway conceptual designs; Safe Routes To School plans; bicycle, pedestrian, and neighborhood safety analyses; design plans for signage, striping, traffic signals, stormwater facilities, roadway illumination, and utilities; analysis of proposed zone changes and parking demand; and development of transportation impact analyses. Kirk earned his Bachelors in Civil Engineering from Washington State University and his Masters in Civil Engineering from Portland State University.