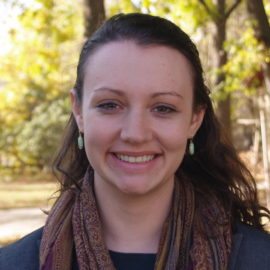 For most cities, streets make up the largest public space. Too often, that space doesn't serve the needs of community members. I am motivated to transform streets into joyful places of safety and connection that welcome people on foot and on bikes.
Biography
As a transportation planner, active living researcher, and active transportation advocate, Maria has worked to create cities where private car ownership is optional. She has contributed to pedestrian, bicycle, and transit plans and studies for the Cities of Minneapolis, Mankato, Grand Forks, and Hibbing, Dakota County, the Metropolitan Council, and MnDOT. Maria is skilled in community engagement, research, geospatial analysis, grant writing, and project management.
She holds a Masters in Urban and Regional Planning from the University of Minnesota and a Bachelors in Political Science and Asian Studies from St. Olaf College.