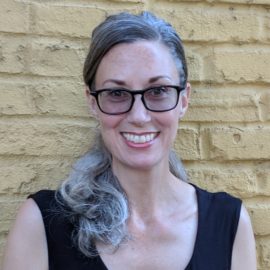 I grew up in a small town where your status in high school depended on the car you drove. Kids who still walked or biked to school were nerdy. I think most people in the US had a similar experience. When I went to the University of Oregon in Eugene I met the man who would become my husband. He had been one of those nerdy kids who walked or biked everywhere and was vehemently opposed to the notion that everyone over the age of 18 should own a car. He introduced me to the amazing system of bike paths in Eugene. If he had known I would soon be waking him at 5am to ride along the river in Skinner Butte Park to watch the sunrise with me, maybe he wouldn't have been so persuasive.

I am passionate about creating convenient, gracious and egalitarian pathways for bicyclists and pedestrians of all abilities. I am so excited to be a part of the Alta team - Alta sets the standard that others aspire to!
Biography
Mary Stewart specializes in urban design, trail, park and waterfront planning and design. She has a passion for improving connectivity for pedestrians and bicyclists and especially loves the challenge of "completing the puzzle." Mary contributes over ten years of design and project management experience with strong skills in site reconnaissance through construction documents, including charrettes, community outreach, design development, permitting, master plans, cost estimation and grant writing. Mary has a firm commitment to community outreach and engagement and has been trained in the NCI system of Charrette Management and Facilitation.