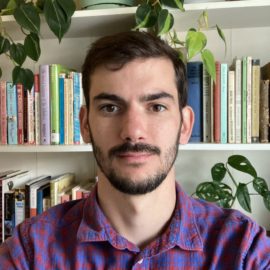 I love seeing how people use design as a means to navigate the world around them. Whether it's through environmental signage or small brochures, graphic design can play a substantial role in how people interact with one another.
Biography
Michael is a graphic designer who loves to work on projects that place an emphasis on equity, sustainability and the user experience. Prior to joining Alta, Michael worked largely for non-profits and arts organizations, including Portland Japanese Garden, World Forestry Center, Caldera Arts, and The Center for Urban Pedagogy – designing art exhibition graphics, wayfinding signage, custom maps, and various print materials.
Michael received his BFA in Communication Design with departmental honors from Parsons School of Design in 2014.