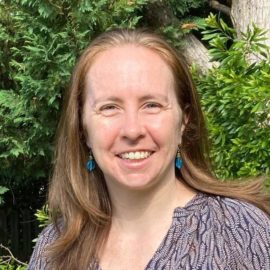 Nina Reich
Marketing Manager

Based In

Durham
Getting outdoors and staying active are concepts that I value. While not working, you can find me spending time running, hiking, or biking on the local trails and paths in my community or digging in the dirt in my backyard pollinator garden to destress and give back. Being active and outside gives me the autonomy to move the way I choose. Working at Alta allows me to bring this passion to life.
Biography
Nina Reich combines a passion for communication and strategy building with creative design and marketing expertise. She is an experienced communications professional, focused on developing content that showcases transportation and mobility and its importance to culture and common connection within our communities.
Based in Durham, North Carolina, Nina serves as the East Coast Marketing Manager for Alta Planning + Design. She combines experience from almost 10 years working in the AEC industry with a passion for sustainability and equity in transportation to deliver thoughtful and creative mobility-oriented marketing campaigns.
Nina is also is an active member of the Society for Marketing Professional Services – Research Triangle Chapter, serving on the chapter's Events Committee.