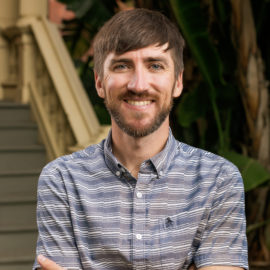 Growing up in Mississippi, I never fathomed the concept of a bike lane or thought about someday cycling to work. My friends and I only cared about hopping on our cheap, banged-up mountain bikes and heading down to the creek. We were free to roam as far as our two wheels could take us. I lost that enthusiasm for bicycling when I got my first car at 15-years-old and started driving the one mile to school like everyone else. When I moved to Los Angeles after college, I realized that even the kids here are prisoner to the automobile, missing out on that freedom I was fortunate to enjoy. I quickly changed career paths so that I could help make the streets a safe and inviting place for everyone, and I'm thrilled to join the best active transportation firm in the world. Equally satisfying: I sold my car in 2008, hopped back on a bike, and have been exploring my new city ever since!
Biography
Ryan excels at interagency collaboration, bringing key players together for decision making and coordination. He brings a range of skills including project management, multi-modal master planning, transit access studies, Safe Routes to School program coordination, community engagement and tactical urbanism demonstrations. He is experienced at collaborating with various stakeholders in multiple jurisdictions to gain consensus on active transportation plans and establish linkages across city boundaries.
Ryan has lived mostly car-free in Los Angeles since 2008. This experience has provided him with a valuable first-hand perspective of the safety and urban design considerations that encourage people to walk, bicycle, and use transit. Ryan volunteers with many organizations, including the L.A. County Bicycle Coalition and L.A. Walks, to make the region a more livable place. In addition, he is certified as a League Cycling Instructor (LCI) by the League of American Bicyclists, and is qualified to teach bicycle safety and skills courses.