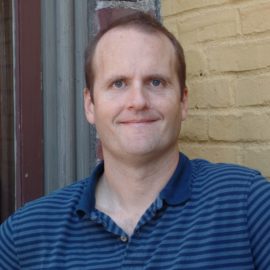 My passion for bicycling began the day my parents gave me a shiny red Schwinn bike complete with a banana seat, handlebar streamers, and training wheels…wait, what? Training wheels?! No training wheels for this kid!

I begged my dad to take them off before I jumped on my bike and aimed it down our steep dirt driveway. Knuckles clenched, I pushed my bike forward… down the hill I flew, wind in my hair and a smile on my face! Moments later I crashed spectacularly into the bushes at the bottom of the driveway. As I dusted myself off and wrangled my bike from the bushes, I still had a smile on my face. I knew then that I would always have a passion for cycling.

Today I am an avid cyclist, an adventurous hiker, and I enjoy exploring the great Pacific Northwest and beyond. Joining the Alta team means that now I can combine my passion for cycling and with my professional engineering skills to help creating livable and vibrant communities with transportation opportunities for all users.
Biography
Sacha Barkhuff joined Alta in early 2015 to pursue his passion in active transportation. With over 18 years of experience as a licensed Civil Engineer he has worked on numerous transportation projects with public and private clients. As a registered engineer, he has worked on projects ranging from roadway design, multi-use path design, and site development to stream bank restoration, water distribution systems, and storm water master plans. His aim is to provide quality engineering work that combines his passion with professional experience. He received his Bachelors in Civil Engineering from the Oregon Institute of Technology at Klamath Falls, Oregon.