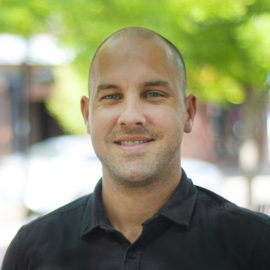 Steve Bzomowski, AICP
Planning Associate II

Based In

Durham
I feel fortunate to be on a career path that weaves together several passions. Active living is an important aspect of my personal life; and for me, it began with unendingly playing sports throughout childhood. In college, my outlets for physical activity transitioned toward outdoor activities. After finishing college and spending a year backpacking and working various odd-jobs abroad to fuel outdoor excursions, I was afforded a glimpse of numerous cities, towns, and villages along the way – as well as the components that made some of them incredible places for people.

Eventually I realized one can pursue a career related to this. I am fascinated by the interdisciplinary nature of urban/community planning and its human elements. After taking part in a bike touring fundraiser, my interest in focusing on alternative forms of transportation and active lifestyle planning was piqued. I strongly believe in the multiple-benefits of integrating these structures within communities and daily life, and these are some of the reasons why I feel lucky to be here.
Biography
Steve Bzomowski is a Planner in Alta's Durham office. Steve has a background in International Development, GIS analysis, and Urban Planning, with experience in long-distance bike touring. He is interested in the assimilation of community innovation and spatial analysis in the development of dynamic green infrastructure needs in the built environment.