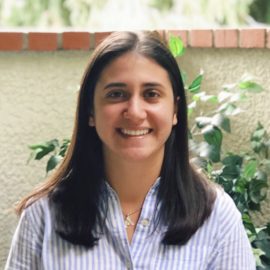 Talia Agazaryan, EIT, ENV SP
Because of my commute to work everyday, I have an even stronger passion for transportation. Whether it be riding a bike, taking the train, or walking, I look forward to implementing projects that minimize car usage and promote active transportation and safety. I hope to work on projects that will positively interconnect communities.   
Biography
Talia holds a BS degree in Civil Engineering from the University of California, Irvine (UCI), with a specialization in Transportation. She has been involved in various projects that include curb ramp design, driveway design, cost estimating, roadway rehabilitation, in addition to various others. Talia has experience in land development and has worked on various roadway improvement and bikeshare expansion projects while working for the Transportation Department at UCI. She has also familiarized herself with various roadway design guidelines and standards including local, state, and federal publications.