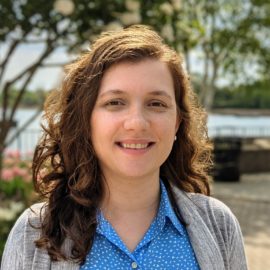 Thaise Mota, P.Eng.
Engineering Designer II

Based In

Ottawa
As a teenager, I learned how deeply transportation affects peoples' lives and wanted to be able to enhance the system one day. When I started my Master's, I immediately fell in love with the concepts of active and sustainable transportation and realized that was the best way to transform cities into a healthier and more equitable place. I could not be more fulfilled as a designer in this industry.
Biography
Thaise received her Master of Civil Engineering with an emphasis on transportation planning and engineering at Carleton University in 2019. During her studies, she focused on bike lane safety, sustainable transportation modes, and traffic impact forecasting. She has experience in collaborating with various stakeholders such as designers of permanent and temporary works, surveyors, construction teams, and clients. Thaise possesses highly developed time-management and problem-solving skills, critical and analytical thinking abilities, and effective prioritization of conflicting deadlines.