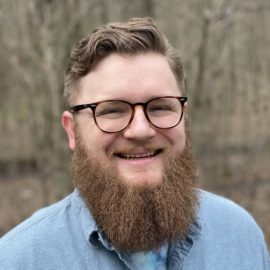 William Hargrove, ASLA, PLA
Throughout my professional experience, the common theme that emerges is helping people. I feel most passionate about the work I do when I can help multiple groups of people at once. By being the connector between local leadership, city residents, non-profits, and government agencies, my work begins to stitch the desires of everyday people with the goals and objectives of leadership agencies.
Biography
A proud Auburn University alumnus, Will has experience in both public and private sector landscape architecture and urban design, regional and urban planning, and construction management and inspection. Will specializes in urban design and planning for municipalities and managing complex construction budgets. He has extensive experience managing federal and state funded planning and design projects in Tennessee and Alabama, including coordinating permitting and administrative project duties. Will has contributed to various project types including greenway design and planning, streetscape design, redevelopment plans, landscape and park master plans, business plans, management plans, and feasibility studies. His passion for solving problems through landscape architecture, urban design, and planning has helped local communities achieve active transportation and recreation goals throughout the Southeast.