Urban Cooling in Canoga Park
Extreme heat and transit access are two critical issues impacting the health and quality of life of communities across Southern California and especially in the Canoga Park neighborhood of Los Angeles, California. This project focused on a study area within a 10-minute walk (half-mile) from the Sherman Way Station Orange Line Station, exploring conceptual designs to simultaneously mitigate extreme heat ("Urban Cooling") and improve transit access ("First/Last Mile").
Check out the three video fly-through's of potential improvements and review the project's final report for more details.
This Study focused on the area within a 10-minute walk (half-mile) from the Sherman Way Station and sought to:
Create a toolkit of design solutions so that people can more easily and comfortably access transit in their community,
Get community feedback on these high-level design concepts, and
Position the city to secure grant funding to bring these concepts to life in Canoga Park and elsewhere in Los Angeles.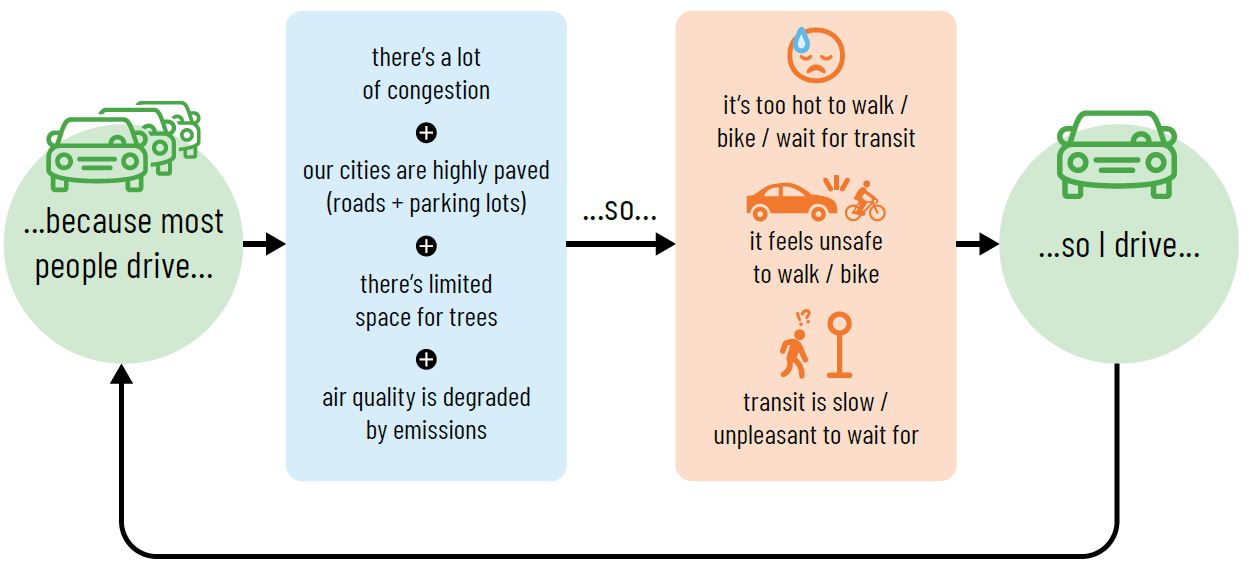 The project team created video fly-through's of three corridors, which you can see above, and graphics to identify design strategies to break the cycle.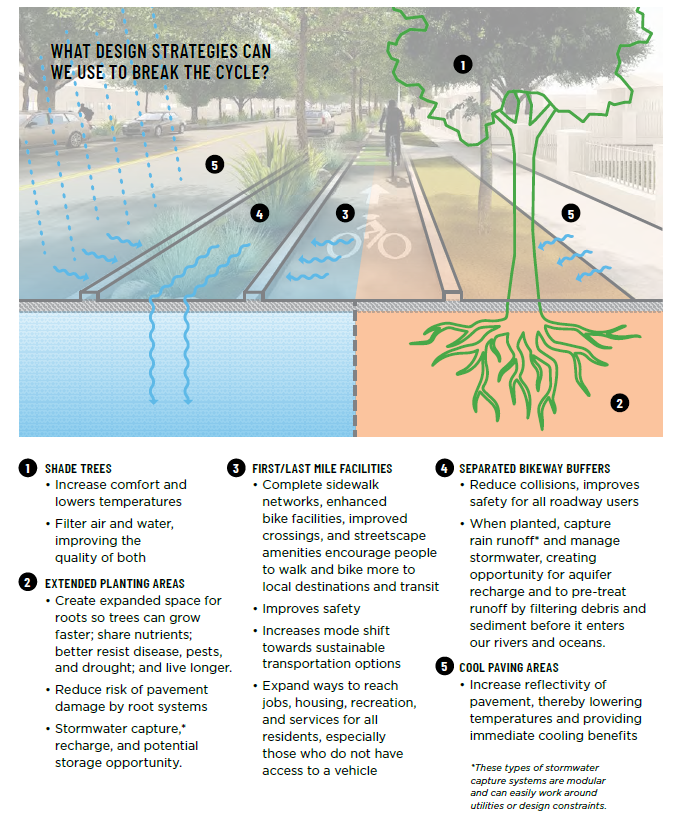 Learn more about the project:

Alta Planning + Design is innovating active transportation design, planning, and analysis by integrating active research in climate change mitigation and resilience strategies into its work. We help communities reduce emissions from transportation and protect people and places from the impacts of the climate crisis, such as extreme heat, sea level rise, and severe storms.
To learn more about Alta's work on climate change and how we can help your community, contact the project leads: Marc Caswell or Lydia Kenselaar.