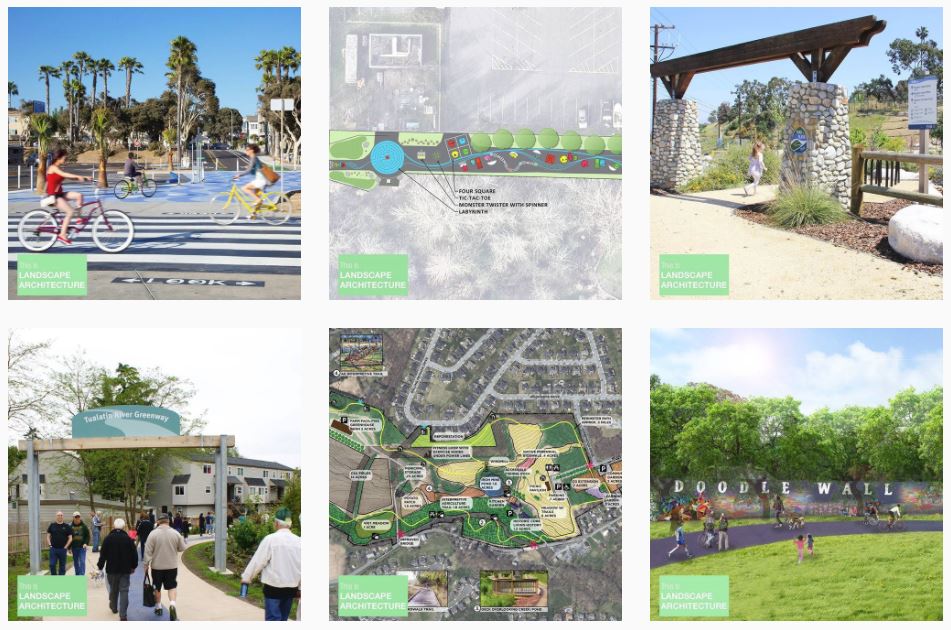 World Landscape Architecture Month (WLAM) is an international celebration established by the American Society of Landscape Architecture (ASLA) that highlights landscape-architect-designed places and celebrates the profession. This year, ASLA's Instagram showcases landscape architecture projects from around the world. Everyone is encouraged to share their favorite landscape-architect-designed spaces using #WLAM2017 on social media.
At Alta Planning + Design, we pride ourselves on being a collaborative and integrated practice group of planners, landscape architects, and engineers. Our full-service implementation practice offers a consistent, interdisciplinary team that is dedicated to projects from concept to construction. We help guide the vision through the design process and bring an understanding of the design flexibility required to implement progressive and innovative solutions that push the limits of transportation and recreation infrastructure.
Our landscape architects and designers blend expertise in active transportation planning + design with landscape aesthetics and green infrastructure elements to design projects that improve both ecological function and connect people and places. Beyond pedestrian and bicycle facilities, our landscape architects design vibrant parks, trails, and open spaces that are functional, sustainable, and easy to maintain. We strive to tailor each project to each community's unique setting, history, and culture to create urban places, networks, and nodes that become integral to the everyday life of the community.