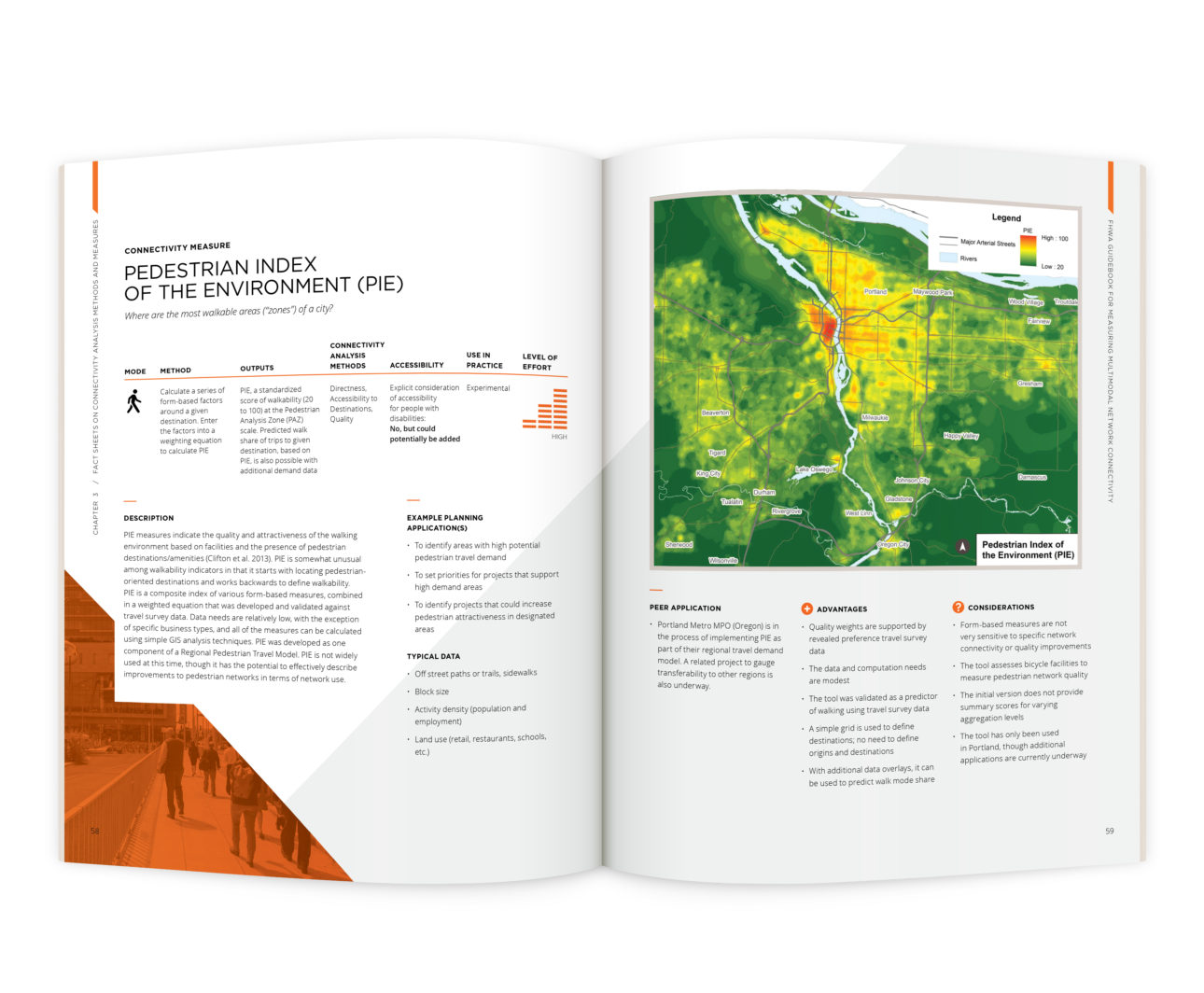 The guide outlines five core components of pedestrian and bicycle network connectivity, including network completeness, network density, route directness, access to destinations, and network quality. The guide provides a step-by-step framework for selecting and applying connectivity measures to help make decisions that are grounded in a comprehensive vision, supported by clearly defined goals and measurable objectives. It includes references and illustrations of current practices, including materials from five case studies conducted as part of the research process.
The guide empowers all who are involved in transportation decision-making. By using multimodal measurements to inform the iterative, comprehensive process of planning and implementation, transportation agencies can more successfully create and improve mobility options and systems. Connectivity measures can lead to filling gaps and addressing barriers in the transportation network, to increase safety for all users and improve access to jobs, schools, economic centers, and other destinations.
Contact Kim Voros at kimvoros@altago.com to learn more.