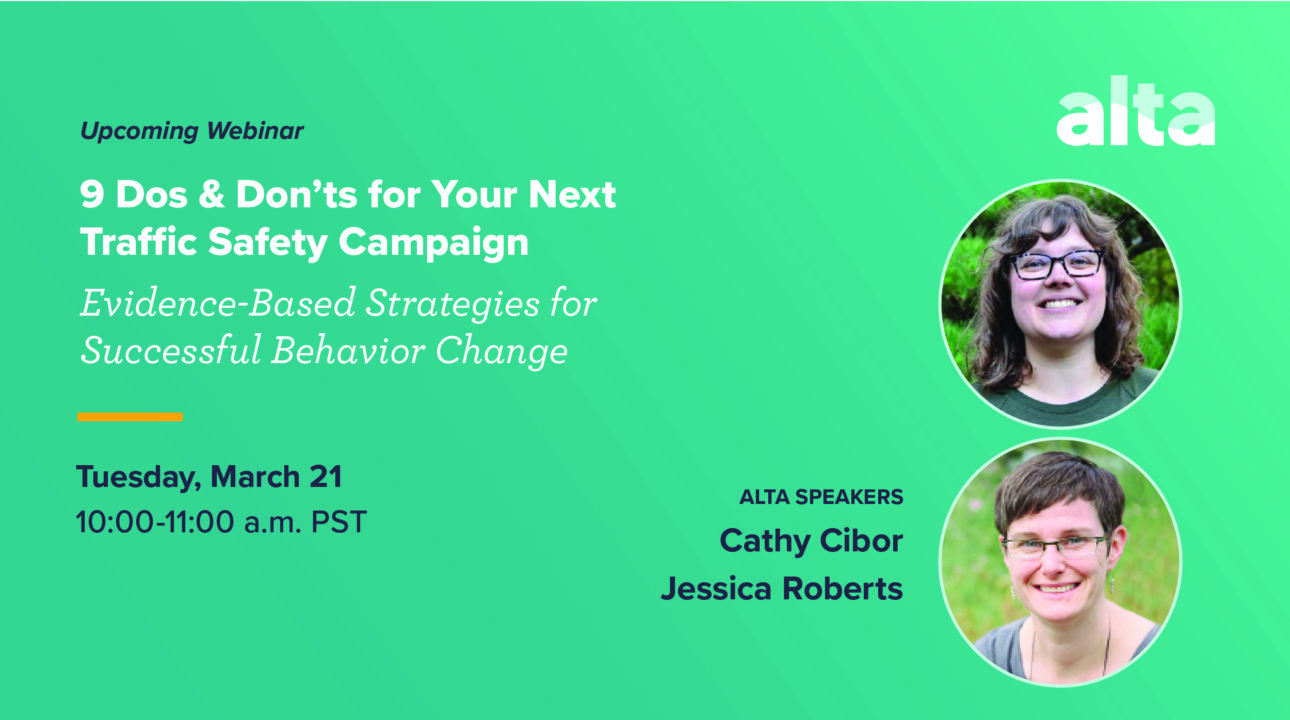 Does your community have a traffic safety problem? Perhaps there are too many crashes involving people who walk or bike, or too many drivers speeding or failing to yield at crosswalks? Engineering is an important solution, but it takes a long time to change the built environment.
Traffic safety campaigns are a valuable tool to create safer streets. They can complement your policy and engineering work, and they are cost-effective and can be delivered in much less time than a capital project.
But if you're going to do a traffic safety campaign, you need to know how to do it right. In this webinar, Alta's on-staff behavior change experts share the top Dos and Don'ts of traffic safety campaigns. Learn to create an effective, compelling traffic safety campaign that fits your community's needs, and is based on evidence.