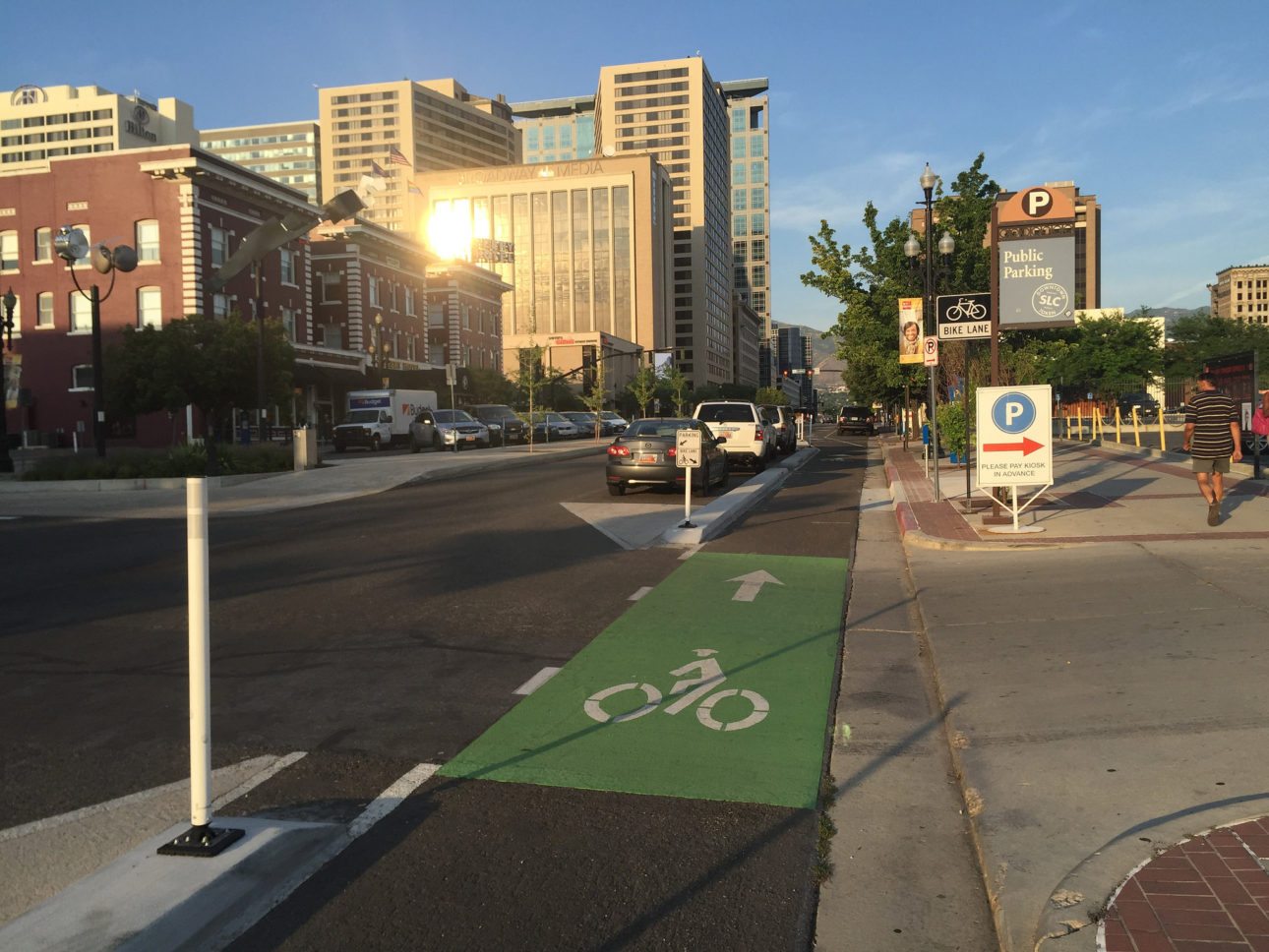 Truly livable communities include streets that are geared toward people moving, regardless of how they choose to travel.
Complete Streets are safe, comfortable, and convenient for travel for everyone, regardless of age or ability – motorists, pedestrians, bicyclists, and public transportation riders.
Complete Street projects range from one-block segments in smaller cities and towns to six-lane arterials in larger cities to freeway interchanges to new cycle tracks or bike boulevard treatments to integrated light rail transit-bicycle-pedestrian design. These corridors provide choices – for people who feel comfortable walking, bicycling, using public transit, or driving – without reservations about choosing one mode over another. Complete Streets are safe for all users and require a balance among the modes, as well as a conscious commitment to eliminate gaps between them; however, Complete Streets are not only about movement. They also enhance aesthetics through streetscape, offer stormwater accommodation through rain gardens, and increase the economic success of a corridor by providing space for outdoor commerce. The principles of Complete Streets can be applied to everything from a small town Main Street to a suburban six-lane arterial and everything in between.
Alta is a leader in the field of visioning, designing, and implementing Complete Streets. We design and implement truly sustainable Complete Streets that move beyond the street as solely a means for transportation. Alta is breaking new ground in the development and implementation of the "next best practices" for streetscape design, construction, operations, and placemaking. Our approach integrates expert planning, landscape architecture, engineering, transit planning, economics, and land use to create opportunities for safe, comfortable, and convenient transportation for all modes of travel.