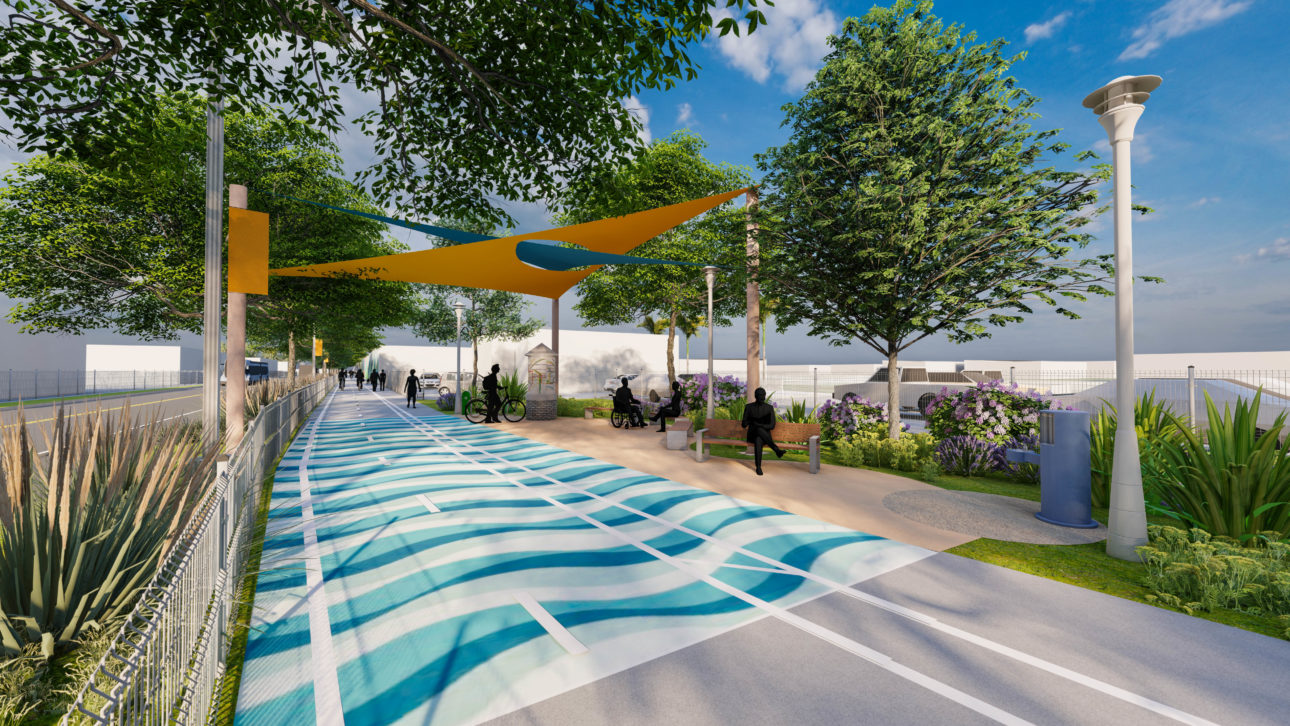 Sustainability and Climate Resilience
As national leaders in active transportation, helping communities become more resilient and addressing climate change is inherent in the work we do: expanding active transportation networks, encouraging mode shift, greening our cities and open spaces, and making it easier for people to access transit.
Our planet is getting hotter, resulting in more frequent and more destructive floods, extreme heat and wildfires, severe storms, drought, and sea-level rise. These in turn threaten aging transportation infrastructure (roads, bridges, and trails) and the safety and comfort of people who use them. At Alta, we infuse climate-forward thinking into all of our planning, design, engineering, outreach, and programs work to help plan and build communities that are resilient and future-ready. 
See our most recent climate publications: