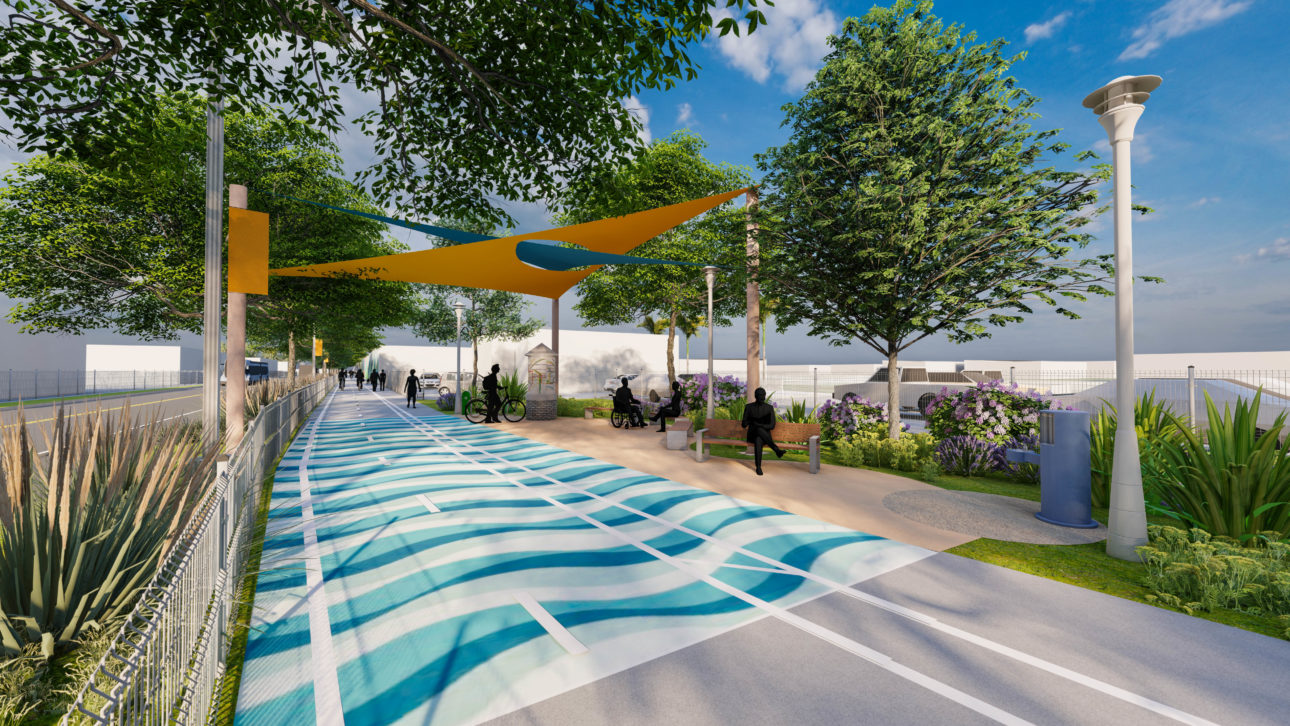 Sustainability and Climate
At Alta we infuse sustainability and climate-forward thinking into all of our planning, design, engineering, outreach, and programs work to help plan and build communities that are resilient and future-ready. To help our clients and empower communities to meet their goals, we:
Help clients prioritize and expedite implementation of projects and programs to replace car trips before 2030.

Model emissions reductions that could result from these projects.

Incorporate community risks (e.g., heat, sea level rise, drought, flooding, and social vulnerabilities) and mitigation into our deliverables.

Empower disproportionately impacted communities to lead on creating solutions.

Incorporate multi-benefit design strategies for addressing more frequent and more extreme weather events.

Integrate green infrastructure and ecosystem services.  
See our most recent climate publications:
Alta's Sustainability + Climate Focus Areas include: