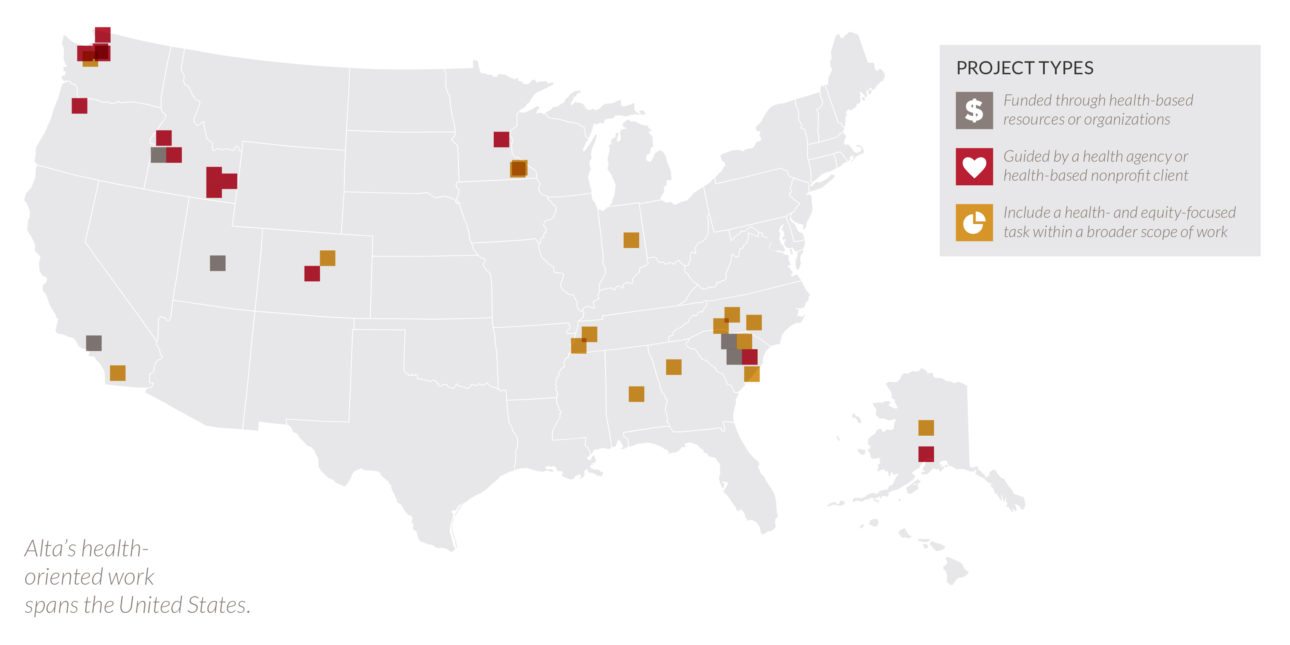 Health and equity are inextricably linked with mobility options.
To better understand and act on the connection between health and transportation, Alta's health analyses can be used to integrate healthy community design and evidence-based health strategies into community planning, transportation, and land use decision-making processes. Our team can graphically represent potential health impacts, demonstrate the benefits of active transportation, and inform decision makers about the potential trade-offs in resource allocation.
Safe, healthy, affordable, and convenient transportation options are not always available to the populations that need them most. Our equity analyses help map segments within a community most burdened by environmental pollution, at risk of experiencing large health disparities, and most reliant on non-motorized transportation.